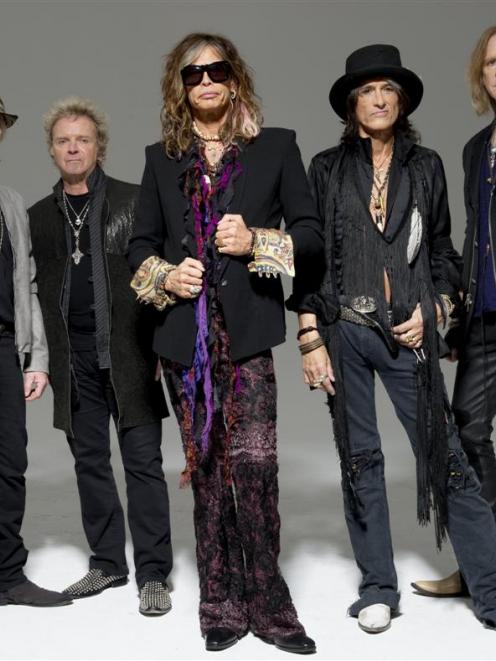 The
Otago Daily Times
is offering readers the inside track for securing tickets to Aerosmith's first concert in New Zealand.
There will be a codeword in tomorrow's edition which will allow readers to preferentially purchase tickets for the concert at Forsyth Barr Stadium on April 24.
Up to 40,000 fans are expected to fill the stadium to see the United States rock band, which has sold more than 150 million albums worldwide.
ODT readers will have a window of opportunity to buy preferential sale tickets, from 9.30am tomorrow until 5pm on Sunday.
Allied Press sales manager Paul Dwyer said the promotion was a way the newspaper could thank its readers.
''We know this concert is going to be big and that there is a lot of interest in it, so we wanted to give our readers an opportunity to secure tickets before general sales open on Monday.''
Visa Entertainment preferential sales opened yesterday and were in hot demand, with fans waiting up to 20 minutes to select their tickets.
The TicketDirect website displayed a message telling fans they had been placed in a queue because of ''very high demand on our ticket purchasing server''.
''Ticket sales have been very healthy since they opened. We're very happy,'' concert publicist Sandra Roberts said from Auckland yesterday.
''There will be a good availability of tickets in all categories for ODT readers.
''Whatever is left will then be available on TicketDirect to the general public on Monday.
''We're hoping for a capacity crowd of 40,000. It's the greatest rock band in the world and we expect a sellout.''
Aerosmith will be supported in Dunedin by Australian bands Wolfmother and Dead Daisies and New Zealand bands Head Like a Hole and Diva Demolition.