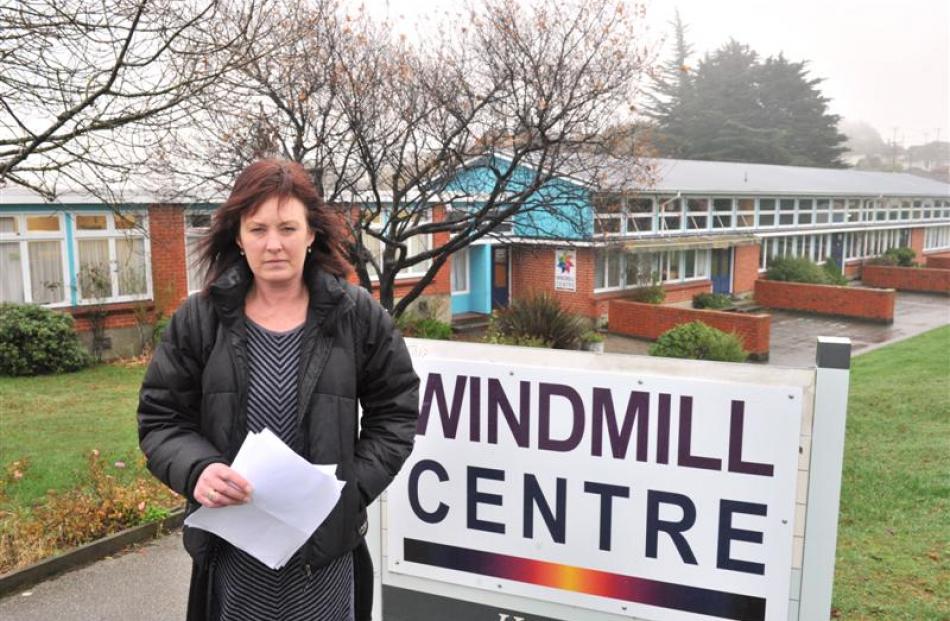 A Dunedin holiday programme for autistic and other special needs children is being axed and a Dunedin mother is furious the provider gave just four weeks' notice.
Lynlee von Ballmoos, of Dunedin, whose severely autistic 12-year-old son attends the Windmill Specialised Care holiday programme, is vowing to fight its closure,saying the lack of adequate notice was unacceptable.
''Where are these kids supposed to go? There's nowhere.''
She feared it was a first step to closing the Windmill Centre.
Mrs von Ballmoos, who has two autistic sons, only recently re-entered the workforce after a 13-year break.
Losing the holiday programme would be a major blow.
''It is the only respite that I've got, and now they're going to take that away.''
She planned to liaise with other affected parents to oppose the closure.
The centre is operated by Access, a home support provider, which confirmed yesterday it could not afford to run the school holiday programme.
Mrs von Ballmoos did not understand why Access could not afford the service using funding children brought to it.
Access chief executive Graeme Titcombe, of Wellington, said he wanted to offer something in its place, but what that could be was unclear.
The centre's after-school and weekend programmes continue.
Access closed its Invercargill Windmill centre at the end of last month.
Cuts were necessary to deal with an annual shortfall of about $230,000. The next school holidays start on July 7. Parents were told only this week the programme was ending.
''Look, ... there is no ideal time to give notice that such a programme will not be continuing. We are very, very conscious of that, and that's why we are pre-warning that ... it does not look likely that we will have anything for these school holidays.''
The programme is attended by 35 to 40 children.
Mr Titcombe said the funding they brought from various allocations was insufficient.
''We would love to be able to run this programme throughout New Zealand.
''There is nothing like it in New Zealand. But probably why there is nothing like it is the funding streams are just not there at the moment.''
Access picked up the programme about 18 months ago from Dunedin Home Support Services, a provider Access acquired amid Southern District Health Board home support contract changes.
The Otago Daily Times asked Mr Titcombe if Access should carry the programme using its other revenues, which he said was not an option.
''I just wish that Access Homehealth revenues were so strong. There is no way that we could carry a programme making substantial losses.''