As part of our series on the future of Dunedin's heritage buildings we asked readers to nominate their favourites.
This is what they came up with.
Peter Williams: This is a photo of my favourite Dunedin heritage building. I like it because it is not your usual ornate heritage building but a humble little back street battler that has managed to survive the destruction of almost all of its neighbours.
It can be seen from the George St end of Bath St and seems to have received some much needed attention in recent years, with a well considered makeover. This is what we should be doing with our heritage buildings not letting them rot.
These types of buildings should receive as much attention as the fancy arched buildings that people seem to think are the only ones worth saving.
Allan Campbell:  The railway station. I have seen buildings like First Church and the University clock tower, elsewhere, but the station as far as I can tell, is unique in New Zealand.

Another that is close to my heart is the ex-Dunedin North Post office. Many times as a youth I would call in there on a Friday to get cash from my POSB account to finance my weekend activities!
Kate Price: Dunedin Railway Station 
Kevin Flaherty:  Wains Hotel, but it was a difficult choice to make.  One greatly missed building is the Bank of New South Wales building in Princes Street. It was a real gem. Do not forget those two now departed cornerstone buildings of the block, the AMP cnr Dowling and Princes Streets and Government Tourist Building cnr Princes and Rattray Streets.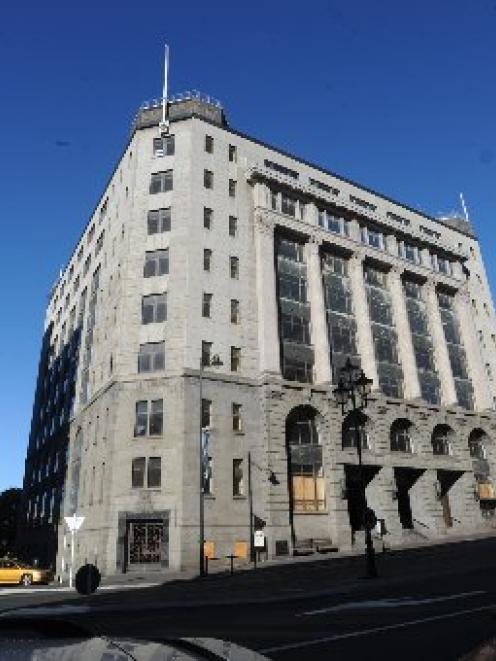 Trevor Merry:  Though I have not lived in Dunedin for more than fifty years, I have fond memories of the main Post Office building where my father worked. He would sometimes take me in on Sundays when he had to service the teleprinters in the "Ops" room.

As a child, the best part of being in this deserted building was to play in the marvellous stairwell even though some spoilsport had inserted pegs in the lovely curved wooden balusters to prevent little demons like me from sliding down them.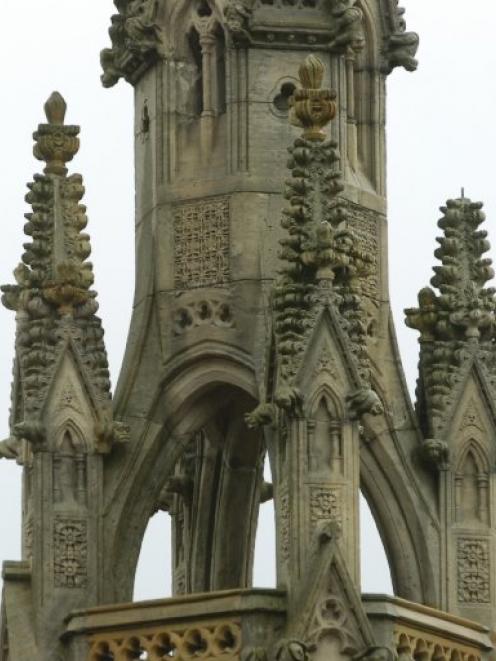 James Lynch: Cargill Monument in the Exchange. It is a mixture of many images.
I particularly like the baby griffins crawling down the face of the monument.
It is a pity that the the water features have been shut off.
John and Sharon King: Otago Boys High School