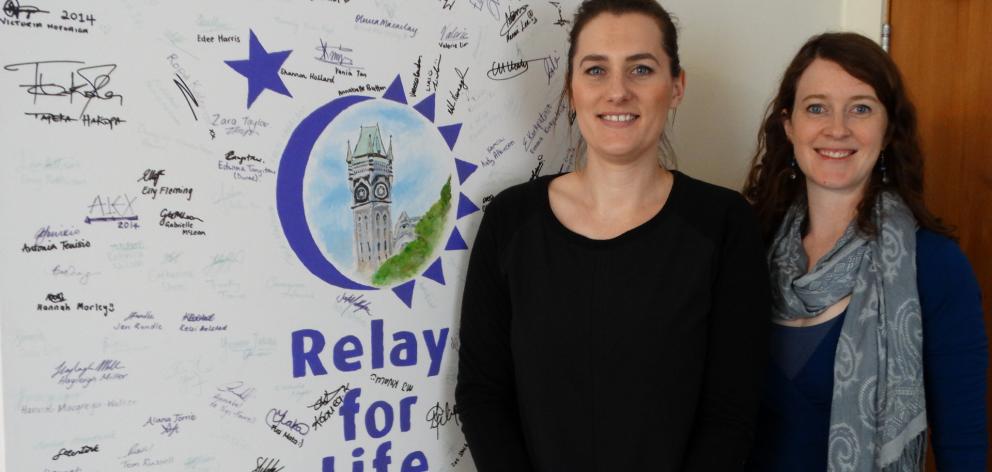 After a hunt for a new venue, the next Dunedin Relay for Life will be held outdoors at the Caledonian Ground on March 17 and 18, 2018.
The giant two-yearly community event was held at Forsyth Barr Stadium in March 2013 and 2015, and then in November 2016.
But it cannot squeeze into the stadium's busy programme for March 2018.
The Relay for Life has been able to access the stadium through the Dunedin City Council's Community Events Funding scheme, which supports community groups to access Dunedin Venues (DVML) facilities.
However, access for community groups depends on the stadium's availability, and commercial events take priority.
Relay organising committee members learnt in September that Forsyth Barr Stadium would be unable to accommodate the event for March 2018, and the search for a new venue began.
Cancer Society Otago-Southland community relations and events manager Nicole Carvell said relay organisers understood that the stadium was fully booked.
"It's a very busy time of the year, and it's obviously good for the stadium to have the bookings,'' she said.
This week, Mrs Carvell was delighted to have secured the Caledonian Ground for March 17 and 18, with the support of the Dunedin City Council.
"We are really pleased to have found an alternative venue for March, and we think the Caledonian Ground will be an ideal space for Relay for Life,'' she said.
Cancer Society chief executive Rachael Hart said it had been "pure luck'' that the relay had been able to be held in the stadium in previous years.
She expressed gratitude for the ongoing support of the DCC through its Community Events Funding Scheme.
"We couldn't do it without them,'' she said.
DVML marketing and communications manager Kim Barnes said Relay for Life had been a "terrific event at the stadium and a great reflection on the use of the Community Access Grant''.
The Highlanders had a match scheduled at the Stadium on March 9, 2018, and there was a lot of activity on and around the pitch from February that needed to be planned for well in advance.
It might may be possible for the relay to return to the stadium in future, although it was all about timing, Mrs Barnes said.
"If we can make it happen, we will.''
Mrs Carvell said, while the return to an outdoor venue meant the weather could become a factor, the Caledonian Ground offered new opportunities for fun and games during the relay.
"And we will have a ready-made track for people to walk around, which is a real bonus,'' she said.
"The main message for teams is, Relay for Life 2018 is still going to be a great event - so make sure you are a part of it.''
BRENDA.HARWOOD @thestar.co.nz