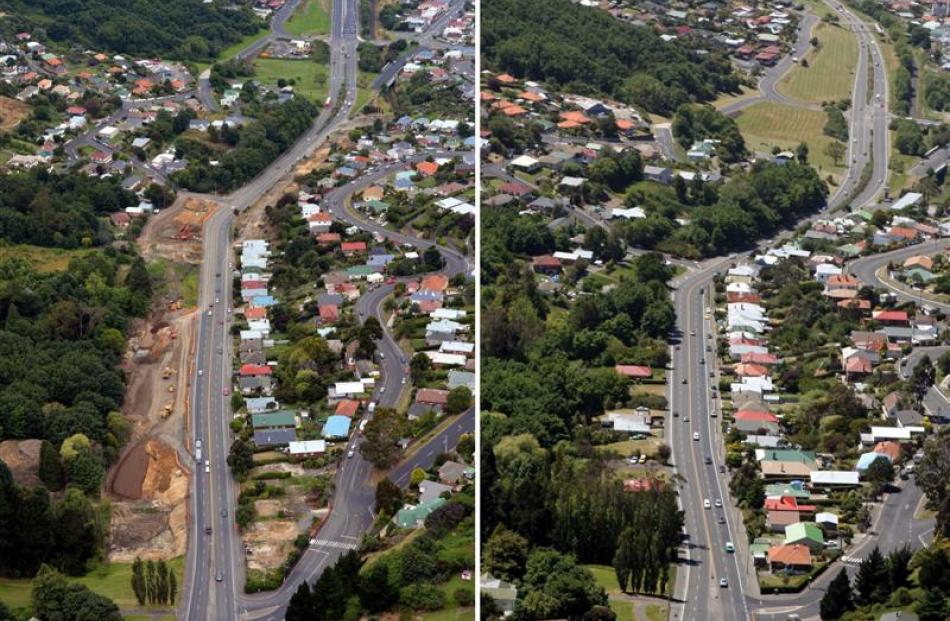 This montage shows what Caversham Valley Rd looked like in December 2007 (right) and what it looks like this month (left). The road is about to start growing this month as construction begins on two new lanes.
Downer New Zealand project manager Mark Woodward said drainage and stabilisation work was almost complete on the Lookout Point side of the road, and two new lanes would appear as the month progressed. No more houses would be demolished along Caversham Valley Rd, but negotiations were continuing with some homeowners in the Lookout Point area.
He hoped work would begin later this year on the bridge at Lookout Point which would cross Caversham Valley Rd and connect Mornington Rd to Riselaw Rd. Motorway construction was expected to be completed by late next year, he said.