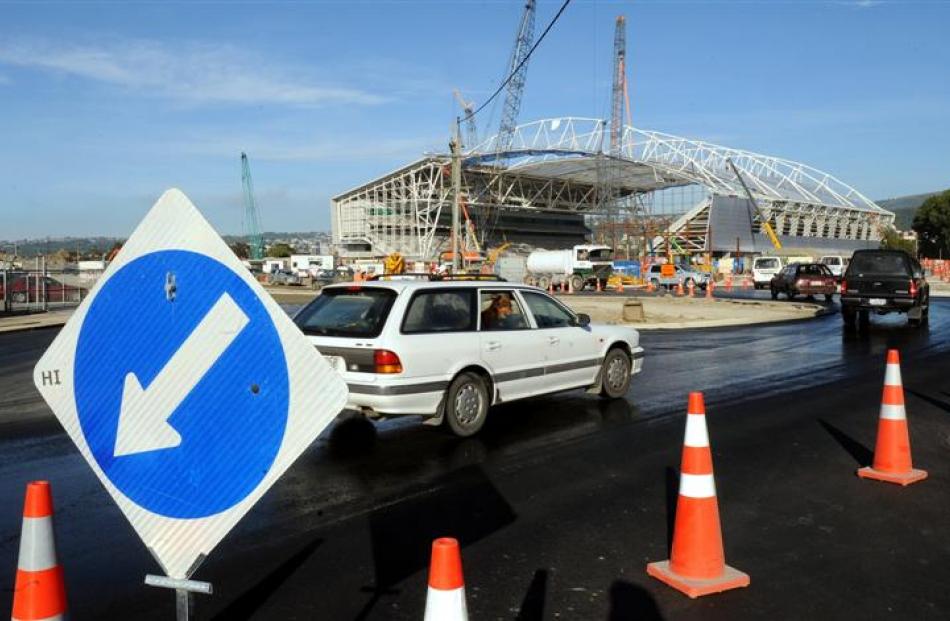 Vehicles negotiate Dunedin's newest roundabout, which is now open to traffic.
Dunedin City Council projects engineer Evan Matheson said the roundabout was part of the $24.7 million project to realign traffic from Anzac Ave to a new State Highway 88 between the railway line and Forsyth Barr Stadium (pictured).
The roundabout had been opened to traffic to allow work to begin on lowering a section of Ravensbourne Rd.
The project, funded by the New Zealand Transport Agency and the council, was expected to be completed by June, he said.