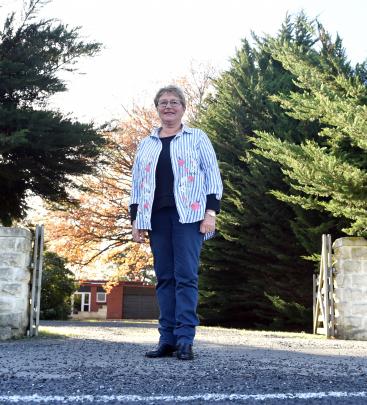 Fifteen years ago, neighbours were pitted against each other and schools were in bitter disputes with the Ministry of Education when the Government announced it was closing many schools on the Taieri, Waitaki Valley and Invercargill as part of the Government's nationwide rationalisation of school property. Now the dust has well and truly settled, former Minister of Education Trevor Mallard, affected school principals, an affected parent and a pupil, all look back to see if it made a significant difference to pupil education. John Lewis reports.
It was the best of times, it was the worst of times — depending on who you talk to.
The Labour Government's aim in 2003, was to improve the quality of education by reducing the amount of tax-payer money used to fund under-utilised land and buildings.
It also aimed to reduce educational and professional risks associated with small schools.
The overriding goal was to take all the savings it made by closing and merging under-utilised schools, and put it into teacher professional development.
On the Taieri alone, Allanton, Arthur Burns, Henley, Momona, North Taieri, Reid Park and Wyllies Crossing schools were closed because they had small rolls and they had larger neighbouring schools that could accommodate their pupils.
Fifteen years later, the question is: Was it all worth it?
Here are four views.
Principals
Former Wyllies Crossing School principal Jenny McDonald said it was gut-wrenching when the ministry announced it would close her rural Taieri school, and all its pupils would be sent to Elmgrove School in Mosgiel.
She believed the community was still divided by the closures.
"When you ask, has the education system improved because of it, what is the criteria for improvement?
"Everyone has different ideas, depending on where you come from. Everyone has a different idea about what is a good education.
"Some will look at it as a pure academic thing, whereas some will look at it as a whole-person development.
"For some children, going from a small school to a large school wasn't good for them. For others it was just wonderful.
"It depends on the differing needs of different children. It's like we said at the time, you can't lump them all in because they're not all the same."
Change brings positives and negatives, she said.
The pros of attending large schools was there was more funding, more educational opportunities and opportunities to play in full sports teams.
The cons were losing the family atmosphere where everyone knew everyone and supported each other, children getting less educational attention from their teachers, and the greater chance of pupils slipping through the cracks, she said.
"Everything gets watered down. Children almost become just another number. You're just one of a lot."
She did not believe the school rationalisation on the Taieri had been good for education in the area.
"I don't think it has been good. It's not any worse, but I don't think it's any better."
She was fortunate to be appointed principal of Elmgrove School following the closure, and said rebuilding the fractured community was a mammoth task."It meant a lot of hard work for a lot of people over a long time.
"It was stressful because really, you had to start all over again. It was like starting a new school.
"You had to pull together all the good things you had and try to keep them, and then try to improve on the things that perhaps weren't so good."
Former Reid Park and Silverstream Primary School principal Roz Miller said the process that schools went through was stressful and more complicated than it needed to be.
"There were about 17 schools at the time, which were reduced to 11.
"While we hold very dearly to our communities — and schools are pivotal in holding those communities together — from a pragmatic point of view, we just couldn't afford to keep maintaining schools with very little numbers when there were other schools close by.
"While I always agreed that it had to happen, the way it happened could have been better handled."
She believed since then, systems had been refined and a lot had been learnt from what happened on the Taieri.
Parent
Craig Foley, parent of a Wyllies Crossing School pupil who had to move to Elmgrove School following the amalgamation, said the situation "pitted neighbours against neighbours".
"I remember there were two families living side-by-side, and both had different attitudes.
"One supported the amalgamation — the other didn't. It got quite bitter. It wasn't a very nice time. It was a time of great uncertainty."
Mr Foley said it became obvious over time that the closure/amalgamation process was a fait accompli.
"They went through this process of looking into things, but in fact it was already decided. It became obvious that it was just box-ticking."
He said parents were most concerned about how their children would cope with going from a small school to a large school, and how the closure would affect the local community.
"The big thing we noticed was the change in the community spirit.
"Being a small school, on a Friday afternoon all the parents would come to school to pick up their kids and they would all just stay there and socialise.
"It was like a real community hub. That was what we lost when the school went, because the community didn't have anywhere else to go, other than individual houses.
"It was sort of an area, a common place, that everyone congregated."
Despite the loss, he said there was no noticeable change to his son's education after the move.
"To be fair, everyone was very worried about their kids going into a bigger school and getting lost in the system. But they weren't.
"At the end of the day, they were so resilient, they just carried on and they wouldn't have even known.
"If you ask them now, they probably wouldn't even remember."
He said it helped that all his son's friends also went to Elmgrove School, and many of his teachers and principal went, too.
"There were plenty of familiar faces there for him.
"It was pretty seamless. The only difference was he had to go further to get to a different school, and there were more kids for him to play with."
He believed his children received a great education at Elmgrove School.
"I think being in a larger school, without being too big, was good for them, without a doubt.
"It broadened their horizons and their friend groups."
Pupil
Former Reid Park School pupil Leah Hay (24) said she was 9 when the school closed.She was sent nearby, to the newly-named Silverstream Primary School, which was formerly Mosgiel Intermediate.
"I honestly don't remember much about it," the Dunedin Hospital speech and language therapist said.
"I remember that there was the ongoing process around closing the school, but it didn't really have a direct impact on me.
"I was only 9. I didn't really have any cares in the world.
"My only worries were when the next school holidays were coming up, and what was in my lunch box that day.
"It really didn't have any impact on my education. We had a lot of the same teachers and it was a similar set up."
Perhaps the only upsetting thing about the closure of the school was that there was nothing to show it was ever there, she said.
The site is now a housing subdivision.
Prime mover
Speaker of the New Zealand House of Representatives Trevor Mallard was Education Minister at the time.
Looking back, he said it was a difficult job, not just because he had to make decisions which affected people's lives and caused public outcry, but because it also came with personal costs.
He said the hardest and most emotional time for him was when he closed the primary school close to his home, at which he had been a foundation pupil.It is a matter of record that he shed tears at the time.
"I was kept on track by a strong belief, that's despite it being politically negative, it was educationally vital.
"We were spending hundreds of millions of dollars a year mowing unused grounds and painting empty classrooms.
"I visited every area, drove or biked around looking at every school, and tried to ensure that I listened to locals.
"All my original plans were modified following consultation."
Looking back, Mr Mallard said he still could not decide whether long or short processes were better when it came to school rationalisations.
"Long processes give more opportunity for input, but can also lead to entrenched positions and long-term damage to divided communities.
"Shorter processes often mean locals don't feel like they can buy into what in the end were my decisions."
He said if he had to do it all again, one thing he would do differently was get Treaty settlement arrangements sorted before doing a review.
It would avoid the eyesores of deteriorating buildings that eventuated for months — and in some cases, years — that could not be disposed of because they were the subject of Treaty claims.
Mr Mallard declined to say whether he thought there were still schools which needed to be closed/merged around the country.
"I don't want to comment on current education policy, which is a matter for the Government.
"I do note that there is at least one school with no pupils and one with one pupil.
"This doesn't seem a good use of taxpayers' resources."