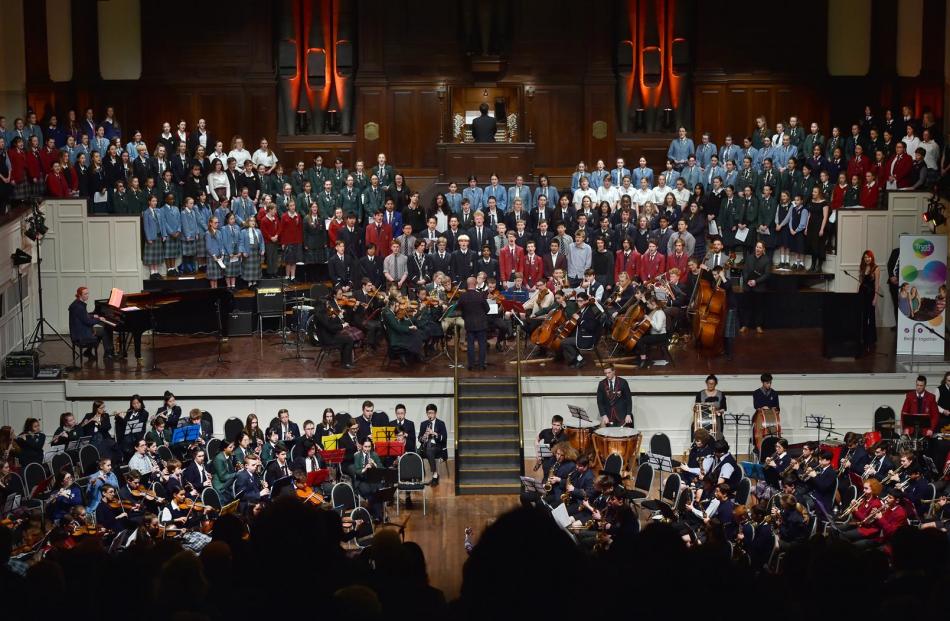 A combined schools orchestra and choir performs God Defend New Zealand at the 50th Otago Secondary Schools' Music Festival at the Dunedin Town Hall last night.
Pupils from 13 Dunedin and South Otago schools joined  for performances ranging in styles from classical to jazz, multicultural and rock music.
Dunedin music teacher Aart Brusse said the annual concert was  inspired by the original King Edward Technical College concerts and allowed pupils to perform at a musical level often not possible at their own schools.