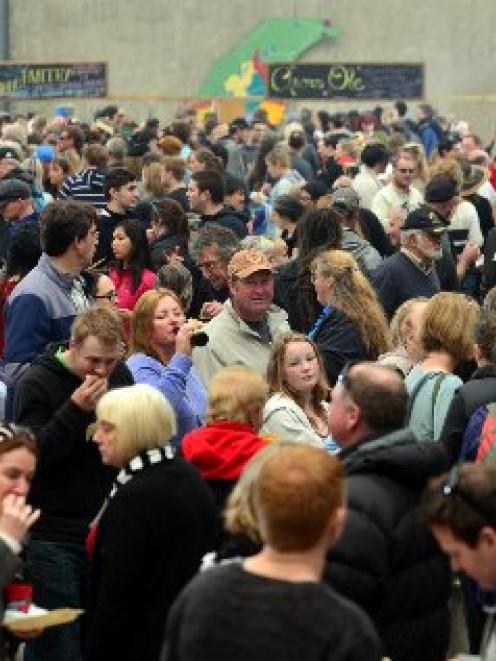 Port Chalmers' seafood festival is almost here and will be bigger, better and more varied, organisers say.
The festival, held every second year since 2011, would be based in the port itself, taking space on the wharf and inside one of the port's sheds, festival spokeswoman Sophie Luther said yesterday.
Two ferries would transport people to the September 26 event.
The Monarch would run from the Steamer Basin while the Vivenne J would shuttle people between Port Chalmers and Portobello.
The Taieri Gorge Railway would also take people to and from the port to Dunedin Railway Station, while free buses would make the same trip.
Miss Luther said organisers had enticed more musical acts, including Opshop frontman Jason Kerrison, as well as more children's entertainment, more food, and Monteith's head brewer Alex Biederman, who would give a talk on matching beer with food.
A 50-strong volunteer team would be the ''engine'' behind the festival, she said, keeping costs down so more of the proceeds could be distributed to local charities and community groups.
That drive to raise money for local groups was one of two motivators for organisers pushing the festival, she said.
Organisations in line to receive a share of the takings included the Otago Community Hospice, the Port Chalmers Rowing Club and local Lions clubs, she said.
The other driver was to promote Port Chalmers as a destination, while showcasing Otago's seafood and other culinary delights.