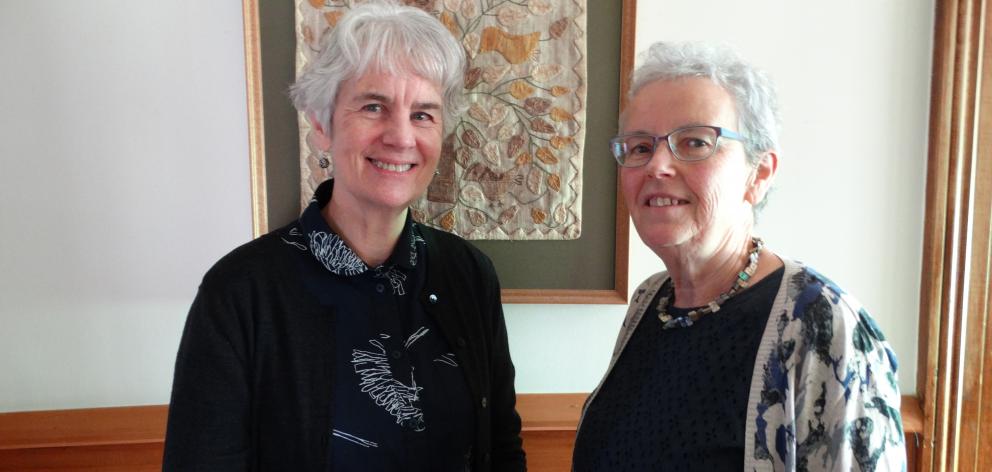 The Abbeyfield model of "flatting for seniors'' is growing in popularity around New Zealand, and now is the time for a second facility for Dunedin.
That is the message from Abbeyfield New Zealand executive officer Susan Jenkins, who visited Dunedin last week to look at the housing situation for older people.
"I applaud the Dunedin City Council for taking the subject of housing seriously, and I believe Abbeyfield should be part of that conversation,'' Ms Jenkins said.
"We believe our model of quality housing and companionship, with a little bit of light support, is a good solution for older people.
"It also relieves the pressure on families by ensuring their loved ones are living in a warm and healthy home, and are not isolated.''
Dunedin's Abbeyfield house in Helensburgh, which is home to 10 independent older people, is one of 14 non-profit Abbeyfield facilities around New Zealand.
Abbeyfield Dunedin committee member Margy-Jean Malcolm said the house, which was founded 12 years ago, had achieved 97% occupancy since moving to a rental model two years ago.
"Our residents are a diverse group of independent adults, who enjoy the support and company of the house,'' Ms Malcolm said.
With people over 65 years predicted to make up 26% of the Otago-Southland population by 2048, there was an urgent need for serious thought on housing for older people, Ms Jenkins said.
"And with more and more people renting for their whole lives, an affordable housing model has an important role to play.''
Abbeyfield had a bold vision for the future, and was looking to expand its facilities throughout New Zealand, including creating a second house in Dunedin.
However, for this to come about, volunteers with a passion for such a project would need to get involved.
"We have a tried and tested model for the houses, but the greatest challenge for getting an Abbeyfield house established is the capital funding,'' Ms Malcolm said.
With this in mind, it could be a good opportunity for people in the business community to become involved.
"We feel as though the Mayor's Taskforce for Housing has created momentum, so we really want to tap into that.
"And as it can take years to get a house established, there is a feeling of urgency now.''
A strategic plan for the future will be launched at the Abbeyfield Dunedin annual meeting, to be held at 2pm on June 22 at the Abbeyfield facility in Balmacewen Rd.
• Anyone who is interested in learning more and being involved in the future of Abbeyfield is welcome to attend.
BRENDA.HARWOOD @thestar.co.nz