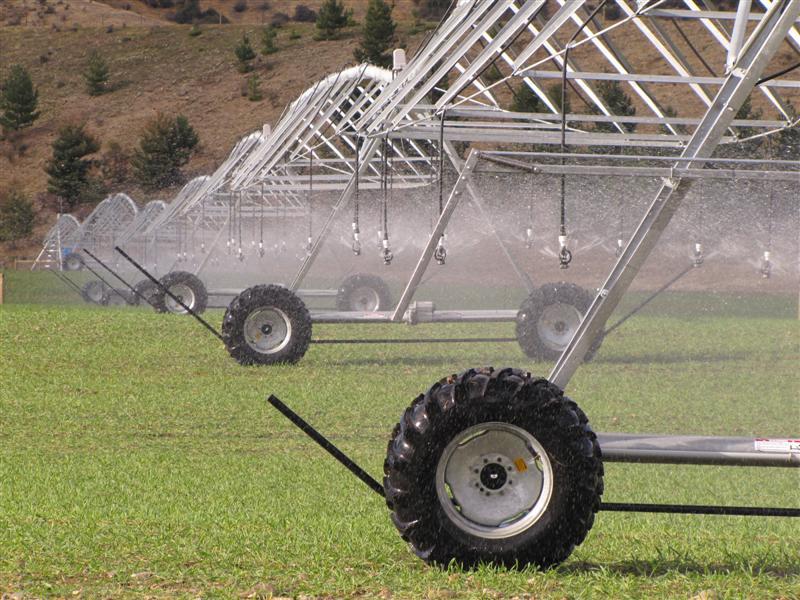 Hundreds of holders of historic permits to take water for farming or other activities in Otago are likely to be disappointed by the Environment Court, which has decided any new consents should not be issued for more than six years.
The historic permits - many of them issued in the Central Otago area in the goldrush era - allowed holders to take as much water as needed for irrigation or other purposes with few conditions or limits.
They all expired on October 1 this year, and hundreds of holders of these historic permits have applied to the Otago Regional Council for consents to replace them.
The court was considering the legality of the council decision to introduce new rules for interim consents to replace the permits, giving it time to consider new general rules - the land and water regional plan -  for water use around the region.
The council and the Minister for the Environment were concerned that, were the expiring permits to be replaced or new consents applied for for previously unconsented activities, they would be measured against the existing regional plan, which both organisations believed was not fit for purpose.
The Environment Court released its interim decision this morning.
"The court has approved policies seeking either to "only grant" or "avoid" (as the case may be)" consents exceeding six years' duration. This means the relief sought by many in the primary sector to allow the grant for consent for durations exceeding six years is not approved," its decision said.
It acknowledged most, if not all, of the hundreds of permit holders who had already applied for resource consent to replace their expiring permits would need to amend their applications, should they want them granted, it said.
The rules governing the water use would be rewritten to reflect the court's decision.
Council chairman Andrew Noone described the decision as pivotal for the future of water management in Otago.
"We understand that the court's decision will not rest comfortably with some."
It was time now to work on how to achieve the expectations of the national policy framework for Otago communities and environment, and to look towards the future, he said.
Over the coming weeks, council staff would assess the implications of the court decision on resource consent applications that were presently being processed, and on future applications.
The six-year period gives the council time to rewrite its rules around how the water governed by the historic permits can be used in the future.
The council would communicate any impacts from the decision with consent applicants. In the meantime, consents staff were available for assistance if required, Mr Noone said.
Exceptions to six-year duration policy were only made for existing hydro-electricity generation activities.
No exception was made for community water supplies, other than existing supplies, which might increase historical take and use volume and rate limits in line with their current permits to provide for population growth.