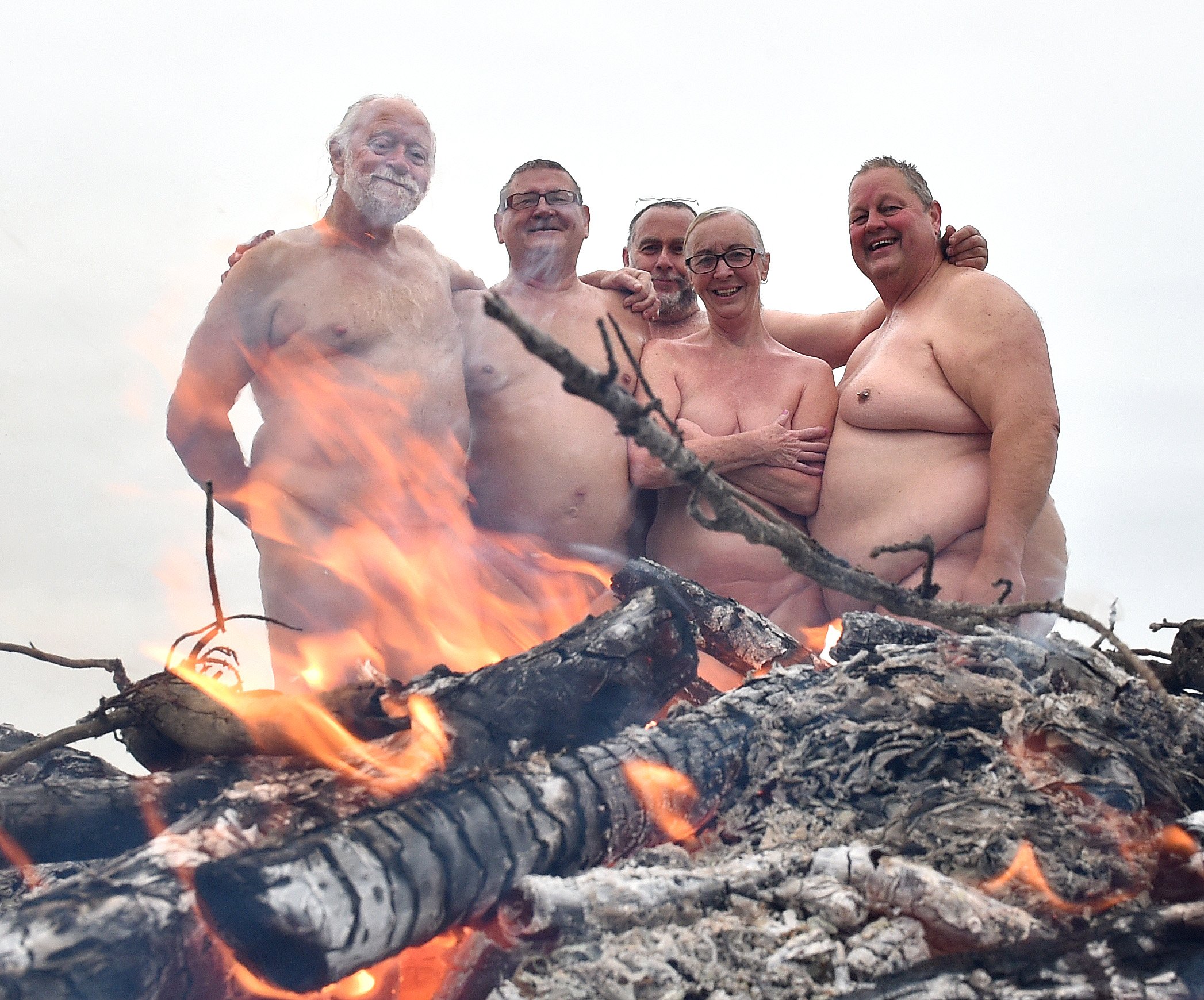 A hardy band of local naturists soak up heat from a bonfire after plunging into the wintry waters at Warrington Beach at noon yesterday.
Southern Free Beaches Association members (from left), Paul Campion, of Waitati, Russell Crooke, of Dunedin, Brent Patterson, of Dunedin, Lynne Crooke, of Dunedin, and Philip Matthew, of Dunedin, were among 11 swimmers who took part in the annual midwinter skinny-dip.
Participants turned the other cheek to the cold and rain, as temperatures hovered around a brisk 12degC.
Mr Campion said although most of the swims could be measured in seconds rather than minutes, it was the act of getting fully immersed in the water that was most important.
Not content with the icy ocean shrinking their birthday suits a size or two, the intrepid group risked singeing sensitive areas with a spot of fire-walking once the bonfire died down.
 - By Andrew Marshall