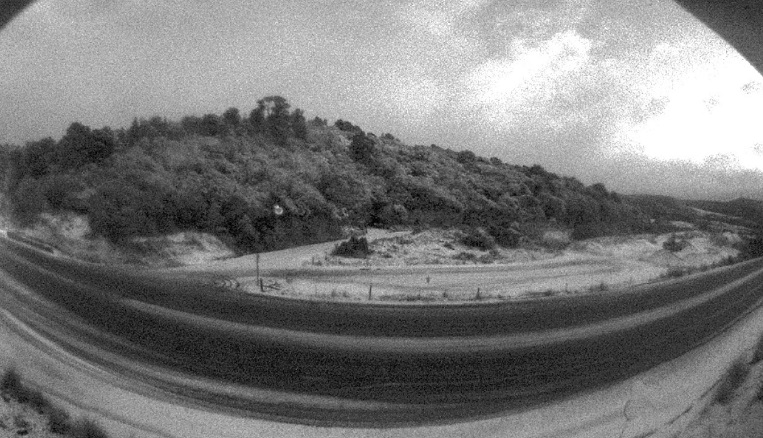 A road snowfall warning has been issued for Dunedin's Northern Motorway this evening and snow is expected to fall lower than 300m across parts of the South.
MetService said a cold front moving northeast would reach the far south of the country late this afternoon and would be preceded by a strengthening westerly flow over southern New Zealand.
The front was expected to bring snow to lower than 300m in Otago and Southland for a time this evening and several road snowfall warnings have been issued.
On SH1 from Dunedin to Waitati a brief period of snow was possible near the summit from 7pm to 10pm.
However, "little if any snow" snow was expected to settle on the road.
MILFORD RD TO CLOSE
More snow has been forecast for the Milford Road (SH 94) and it would close from 4.30pm at Hollyford and 5pm at the Chasm as a precaution, the Milford Road Alliance advised this afternoon. Up to 6cm of snow may settle above 800m. The road was expected to be open again at 10am tomorrow.
Road snowfall warnings have also been issued for the Crown Range Rd and Lindis Pass (SH8), where 1cm to 3cm, could settle above 600m.
Warnings were also in place for Lewis Pass, Arthur's Pass and Porters Pass, and for up-to-date information visit the MetService.
MetService has also issued a strong wind warning for Fiordland, Southland and Clutha from 1pm to 5pm, saying strong westerlies could approach severe gales for a time in exposed places, especially along the south coast.
MetService lead forecaster Michael Martens said clear skies in many places overnight let the heat out, and dropped temperatures well into the negatives.
The coldest temperature overnight was -5degC down at Pukaki in the central South Island.
St Arnaud in the Nelson Lakes region dropped to -4degC while the coldest North Island temperature was -2degC at Tongariro.
"As the sun comes up it should be a mostly fine day across the country, with only a few showers remaining in western areas," Martens said.
Another front expected to bring showers to the west and southern areas of the South Island tomorrow. With snow expected to lower to 300m in Southland and Otago for a time.
The front would arrive in the lower North Island tomorrow morning bringing showers with it, but it would weaken as it moved further north through the day.
"Generally the weather will gradually clear on Thursday across the country, with only a few showers remaining in the upper North Island from Coromandel to Northland."
Friday was not looking too bad either thanks to a ridge of high pressure across the North Island and east of the South Island.
The West Coast of the South Island would start to feel the effects of another system out in the Tasman Sea on Friday.
With NZME