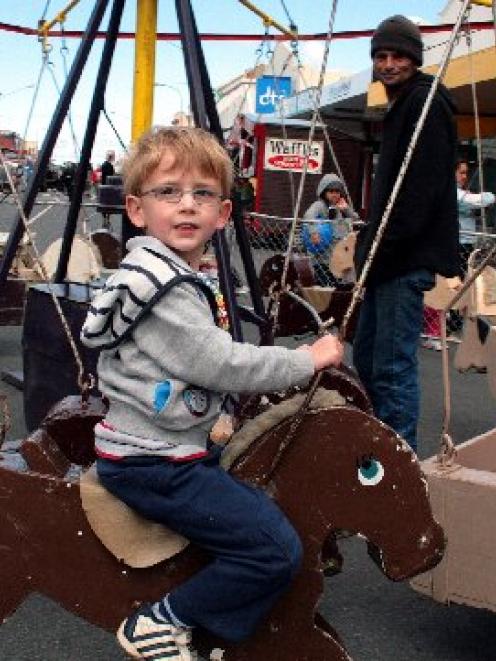 The South Dunedin Street Festival is to become an annual event after thousands of people turned out on Saturday to celebrate the completion of the area's Dunedin City Council upgrade.
South Dunedin Business Association chairwoman Jane Orbell said she wanted to "put my head under the blankets" when she got up on Saturday morning and saw the rain.
Fortunately, she resisted the temptation because the precinct basked in sunshine for the rest of the morning.
Even when an icy squall sliced across the city in the early afternoon, plenty of people stuck it out and carried on shopping.
"There were ice balls coming down at one stage but people seemed to stick it out. They took cover in the shops and under the eaves and then came back out again."
She said a huge amount of "backstage" work was done by people who did a lot of horrible jobs like cleaning the windows of empty shops.
"I had tears, I really got quite emotional. Everyone had a great time - lots of people in the shops and a lot of people who had come into South Dunedin from other parts of the city."
The festival celebrates the end of a major upgrade of the shopping precinct by the Dunedin City Council, that includes landscaping, new parks and subsidies for painting shops.
Mrs Orbell said the area had been a "very harsh environment" to trade in at times in the past, but there were far fewer empty shops now and she knew there were other people "lurking out there" waiting for suitable premises to become available.
She promised the festival would be bigger and better next year with more stalls and entertainment.