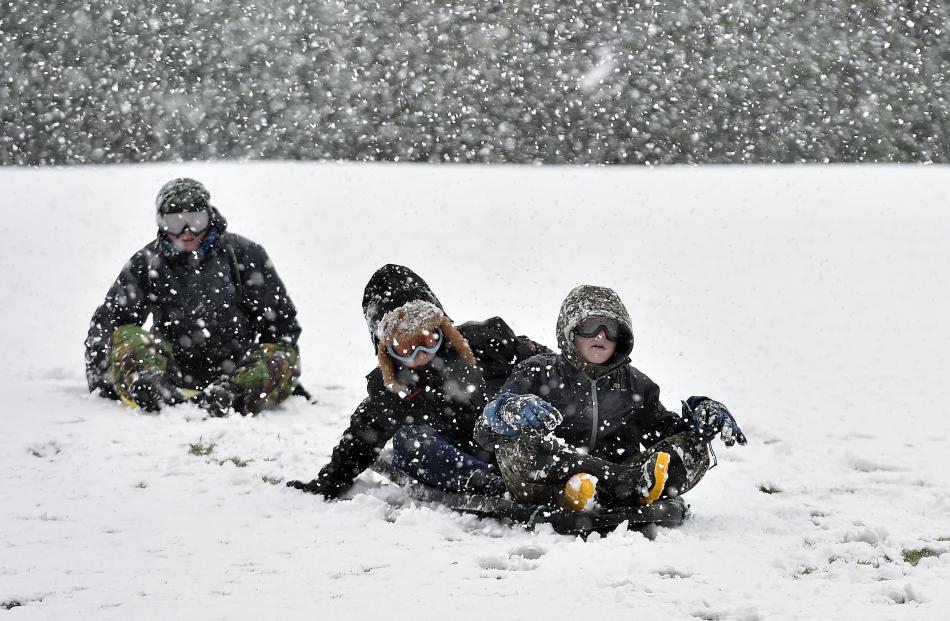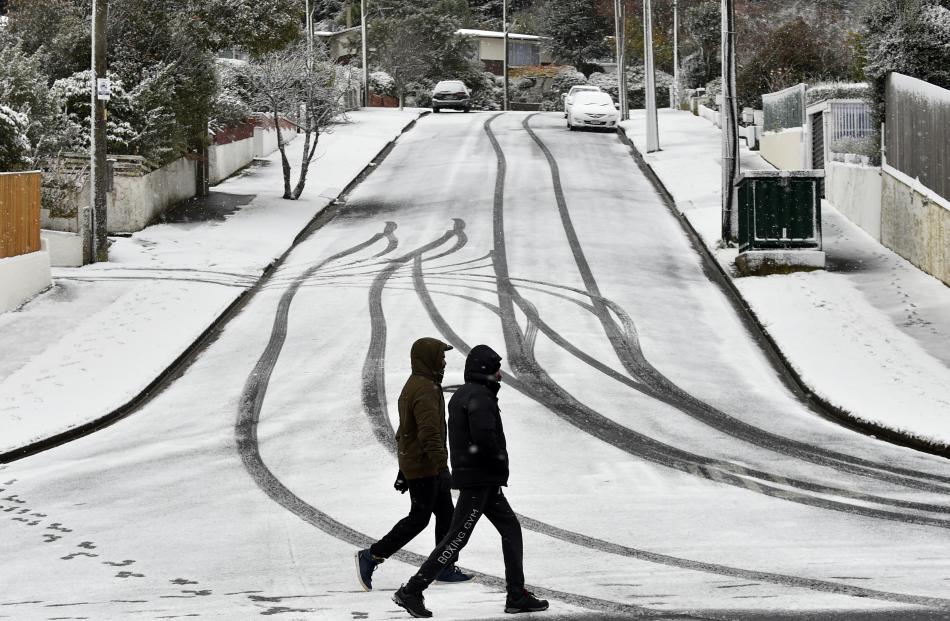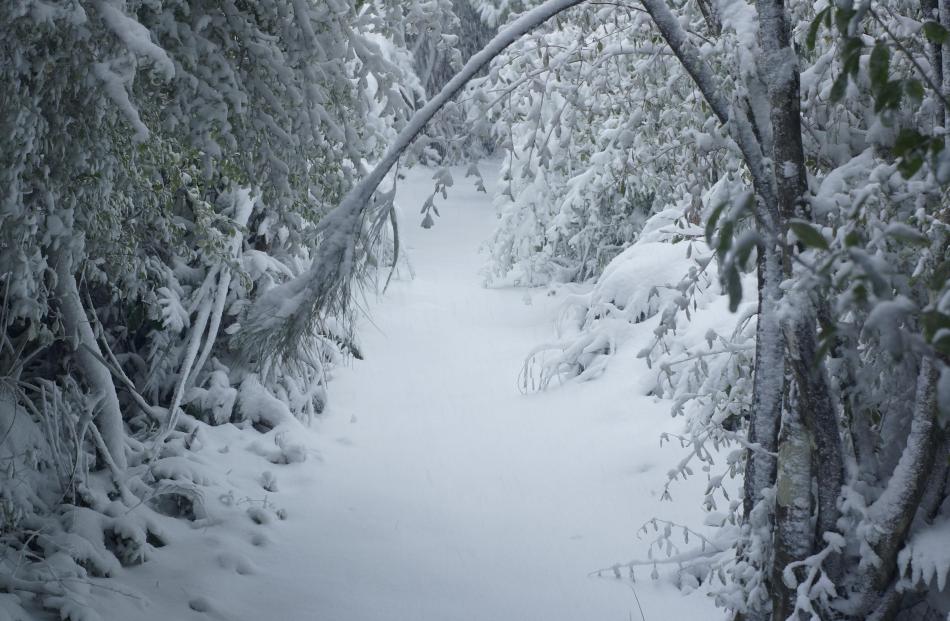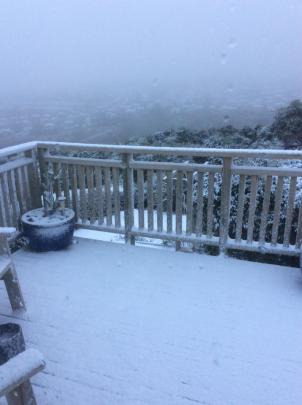 Police are warning motorists to slow down and drive to the conditions after a polar blast dumped snow on many parts of the South.
Heavy snow warnings had been issued for Central Otago from the Crown Range southwards, including Southland. There were watches from Hawkes Bay to Canterbury.
MetService meteorologist Josh Griffin said sleety showers would give way to ''pretty strong'' southwesterly gales for Dunedin, Balclutha and Stewart Island that could reach 120kmh in exposed places on Saturday.
Later on Saturday, Metservice said significant snowfalls were "no longer expected".
In Dunedin, snow and ice affected some hilly areas from Saturday morning, including Mt Cargill Rd,  while thick snow also blanketed Three Mile Hill Rd.
In one steep area, believed to be Mt Cargill Rd, a car travelling at low speed apparently slid on ice into one of several vehicles that were temporarily stranded nearby.
One onlooker said a grit truck was "doing a wobbly dance'' in the conditions as it arrived. But the truck and contract staff succeeded in laying down grit and making the road safer, although still somewhat challenging.
Police used a four-wheel-drive vehicle for better access in the conditions It is understood there may have initially been some delay in bringing some other police patrol vehicles away from steep icy areas, partly because of other stranded cars, and the need for caution in the conditions.
Police said other minor incidents included a car crash in Anzac Ave at 9.16am and a nose to tail crash on the Northern Motorway, near Pine Hill, at 10.37am. No one was injured.
Snow has fallen throughout Queenstown district, including the Crown Range, and has settled in some areas. Flights in and out of Queenstown Airport had been affected. Check flght info here 
Many parts of the South were likely to have woken to one of the coldest mornings this year, the MetService's Josh Griffin said. "This is the first significant snow event of the year."
Dunedin residents reported snow falling on Mt Cargill from about 6pm yesterday and it was 3degC overnight, while Alexandra dropped to -2degC. Wanaka and Queenstown were bordering on freezing.
The wintry weather did have an upside - a sleep-in for some parents in Dunedin, with junior rugby and football games in the cancelled on Saturday morning due to the bitter conditions. Otago Rugby Football Union community rugby manager Richard Perkins said fields were too sodden to be played on. 
At Wyndham, in Southland, Dean Rabbidge said he believed lightning had struck a fuse on the property as power had been out on parts of the farm for an hour yesterday. "It's still pretty rough out here. The houses up the road still have power though."
Roads affected
Snow was affecting many roads throughout the lower South Island. Drivers were urged to take care and carry chains where necessary.
The New Zealand Transport Agency advised that State Highway 87 (Sutton to Outram) was now closed until Sunday morning.
State Highway 1 (Dunedin to Waitati) was closed due to snow, but reopened about 10am on Saturday, although extreme care was needed. More snow showers were likely throughout the day.
The Kawarau Gorge was icy and a truck jackknifed near the Victoria Bridge on Saturday morning, the Queenstown Lakes District Council said. Extreme care was needed. 
There was also snow on the Crown Range and chains were essential for all vehicles.
Snow had also settled on roads in Cromwell and in Manitoto. The Central Otago District Council advised people to travel only if necessary.  Snow ploughs were operating in areas.
The Lindis Pass has been closed to towing vehicles only, due to snow and ice and chains must be fitted. 
- Reporting by John Gibb, Sally Rae