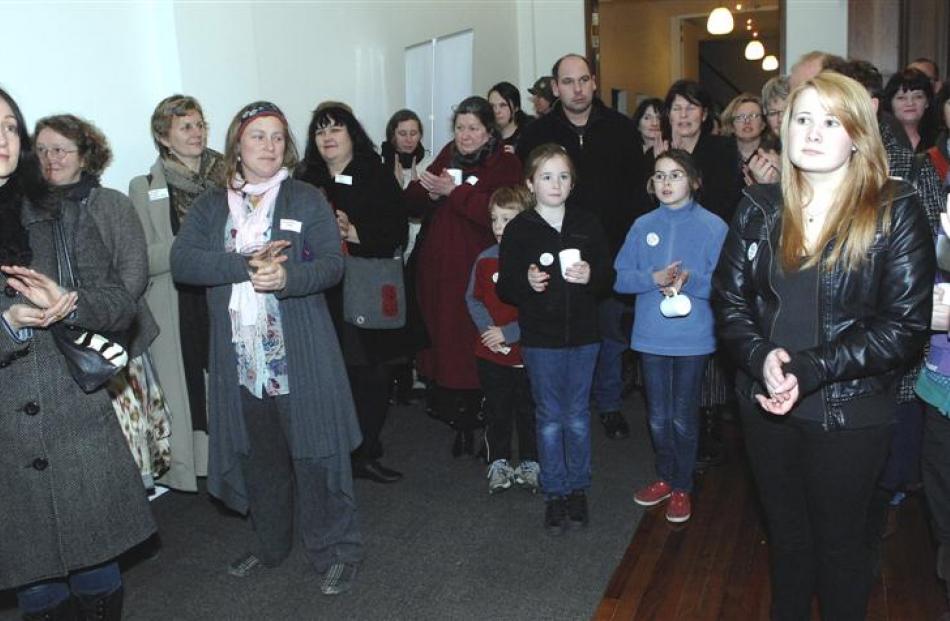 The 66 painted panels surrounding the Forsyth Barr Stadium construction site will soon be returned to their artists, who were thanked for their work at a ceremony in Dunedin on Monday night.
Keep Dunedin Beautiful chairwoman Jan Tucker said the organisation started the Community Art at the Stadium project after it realised the "very blank wall... was going to be graffitied".
Ravensbourne School was the first to paint a mural, about 18 months ago, and pieces from groups as varied as Special Olympics New Zealand and the Salvation Army Bridge Programme were added.
Mrs Tucker said the works were "varied and very colourful" and she was pleased stadium contractor Arrow International made it possible for them to be returned to the artists.
Along with the opportunity to keep their murals, artists were given a poster of all the works, courtesy of photographer John Hart.
Arrow Dunedin manager Dirk Tuinman said, as 95% of material on the stadium site was recycled, it was appropriate the murals went back to the community.
One of the youngest to be part of the project was Matt Ford, who was 6 when he painted a fish bowl with the help of his grandmother, Celia Davies.
She had "a good time" doing it, and two others, with her granddaughter Holly Ford, and her friend Milly Elworthy, over about a month.