Presbyterian Support Otago staff and King's High School pupils welcome more donations of canned food during another successful "Octacan" appeal yesterday.
For the second year in a row, donated food was laid out to represent the Matariki constellation in the Octagon, where it was collected in Dunedin's city centre.
The stars were used to represent the "harvest time" symbolised by the holiday, Family Works practice manager Deb Gelling said.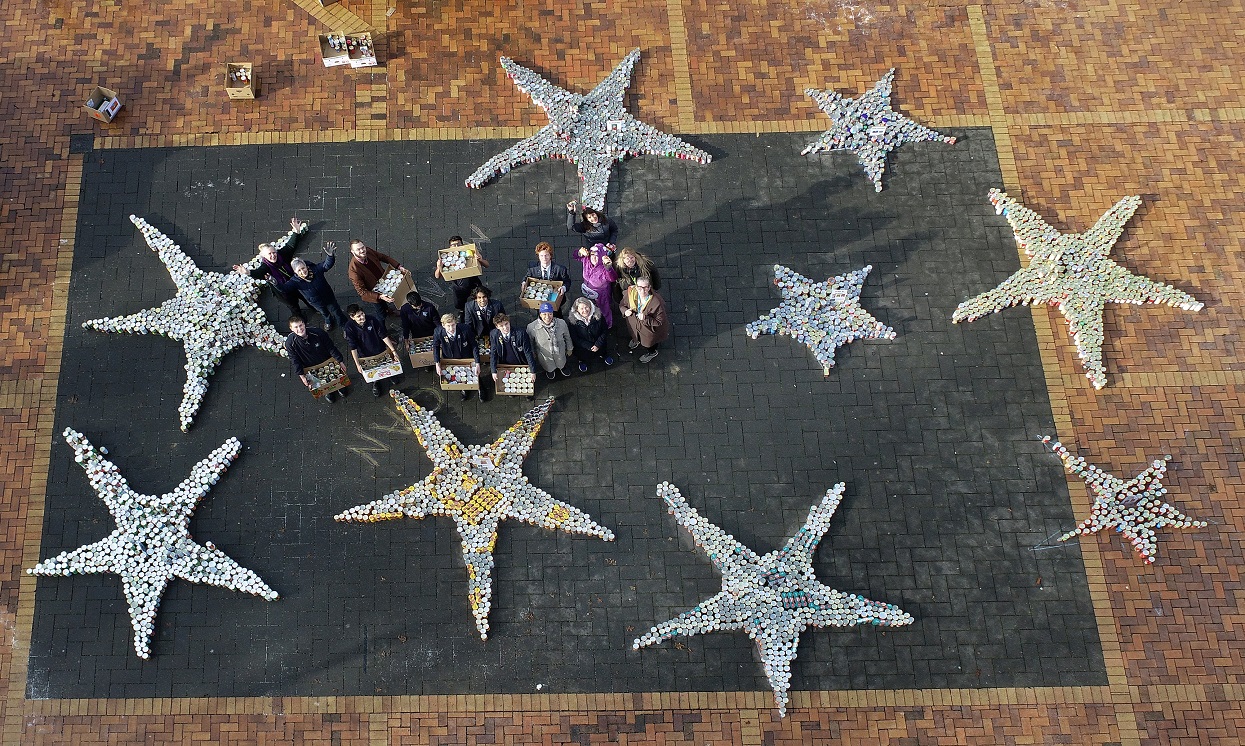 Due to the increasing cost of living and "the pressures for everybody in the community", Mrs Gelling said the appeal's organisers knew this year was also a difficult year for some people to give.
The appeal usually resulted in donations of between 12,000 and 16,000 cans of food. It aimed to re-stock the Family Works foodbank with enough tinned food to get it through to Christmas.
Donations were steady yesterday, she said.
"It's not cheap to go to the supermarket these days, so we are expecting our donations are going to be down a little," Mrs Gelling said.
"The need is huge - before August last year we were averaging about 63 food parcels a week. Currently we are up around 100 to 120 a week."