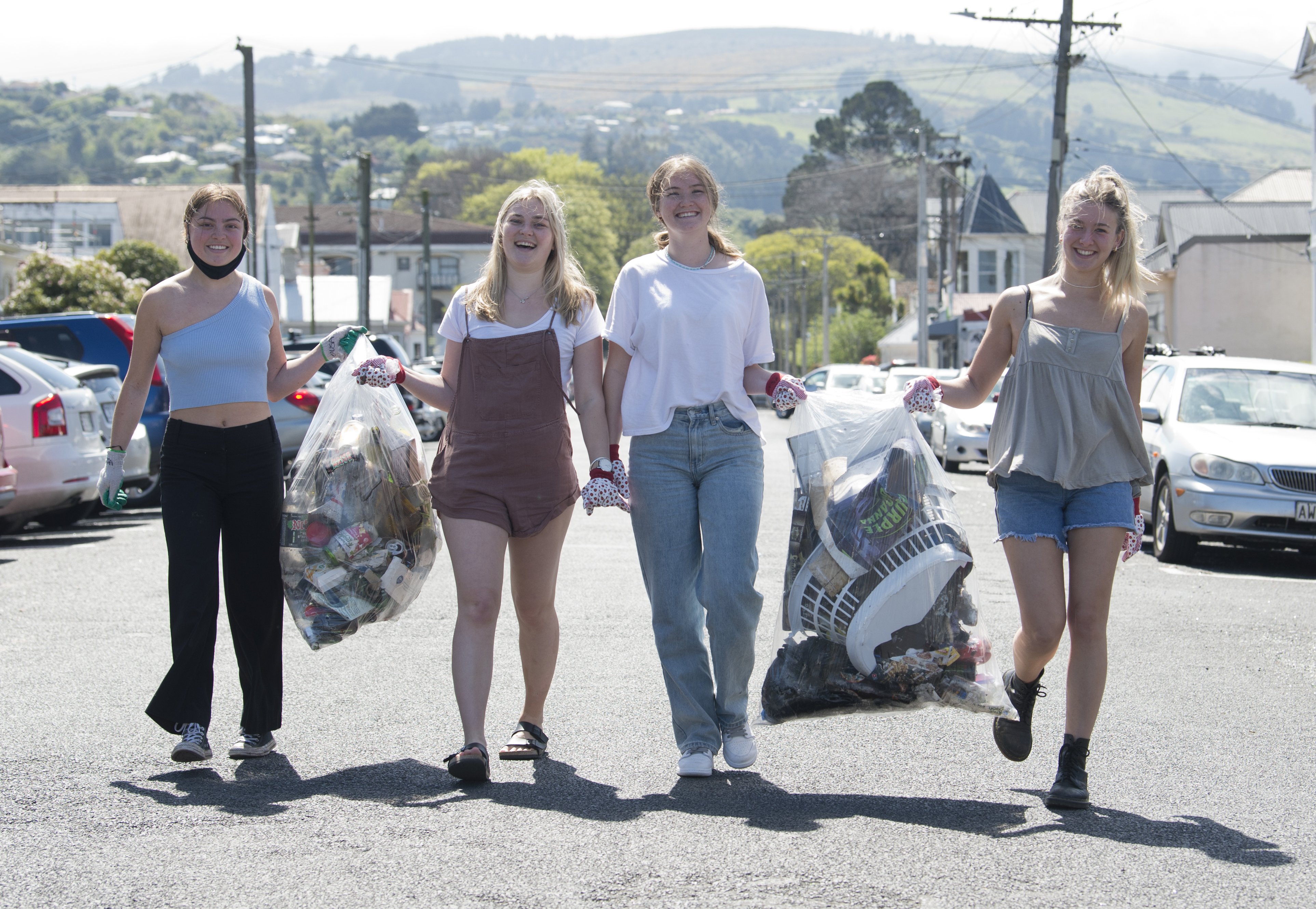 University of Otago students (from left) Victoria Edwards (20), of Wellington, Hannah McCulloch (19), of Tauranga, Cilla Clarke (19), of Queenstown, and Grace Kennedy (19), of Queenstown, take part in the annual North Dunedin Student Clean Up, in memory of Sophia Crestani who died in an accident at a student party in 2019.
Event co-ordinator Megan Prentice said up to 400 students gathered with gloves, brooms and shovels yesterday to help clean up the student precinct.
''We're here to support the kaupapa of the Sophia Charter, which was started up after Sophia passed away at the Manor. So it's a shared student initiative to enhance wellbeing and keep us all safe and respect the streets we all live in.''
She said Miss Crestani's death was still fresh in the minds of most students.
''It's definitely still fresh and I think this is a nice way of putting our grief into action.''
Miss Prentice said a larger version of the clean-up would be held with up to 1000 students during Orientation Week next year.