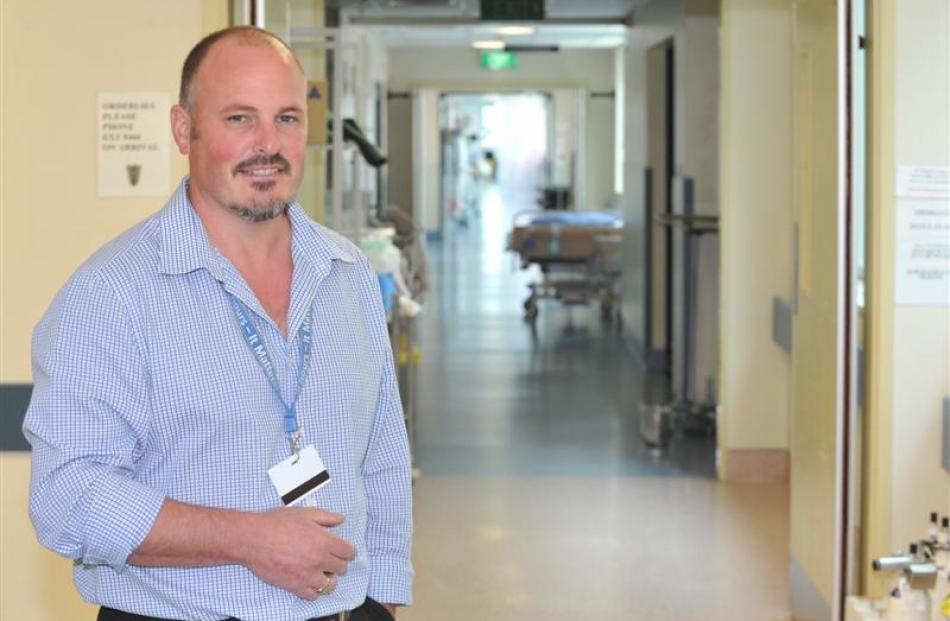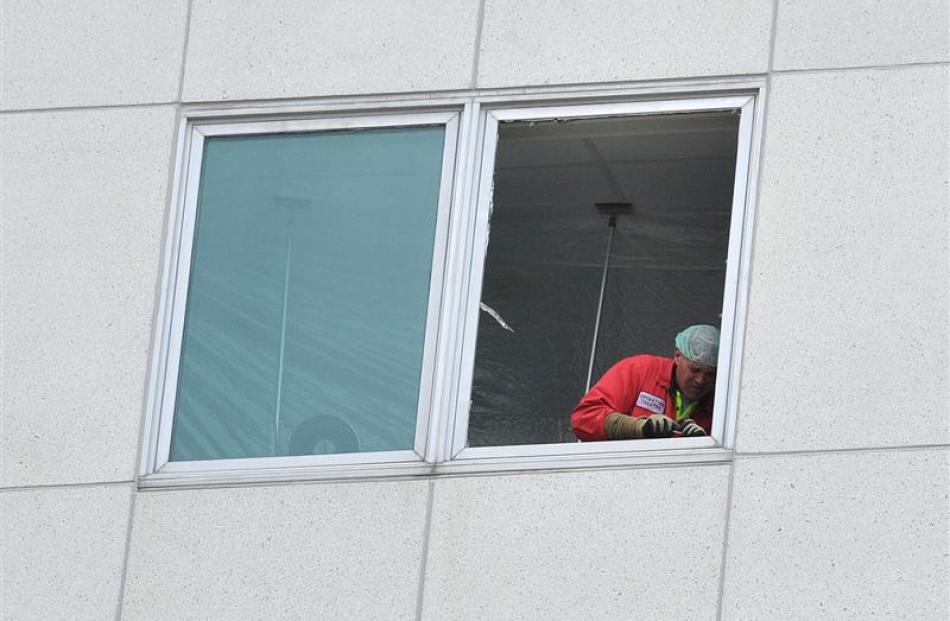 Almost a year after parts of the surgical theatre suite were drenched, causing surgery delays, work to repair leaks in the clinical services building at Dunedin Hospital is all but finished.
The repair job cost just over $1 million, and would finish a couple of weeks ahead of schedule, facilities and site development manager Warren Taylor said yesterday.
The drenching of parts of the suite on Good Friday in April last year forced the Southern District Health Board to drop a patch-up approach, and spend a significant sum of money fixing the problem.
The board is reluctant to spend too much, because the clinical services building will be replaced within the next decade.
Mr Taylor was satisfied the work on the exterior had ensured the building was waterproof. Contractors would spend about another fortnight on the job, which was ''99%'' finished.
The windows had been resealed, and sealants between the concrete panels replaced, while a sealing coat was sprayed over the concrete panels.
Fine weather conditions over the summer had been a huge help. The work began in the middle of last year, and the deadline for finishing was the end of April.
Of other issues in the building, identified in an independent assessment as potentially costing millions of dollars in the next decade, none were immediately pressing, Mr Taylor said.
''We're not wanting to invest huge amounts of capital in a building that's at the end of its life.''
The building would be closely monitored for any signs of deterioration.