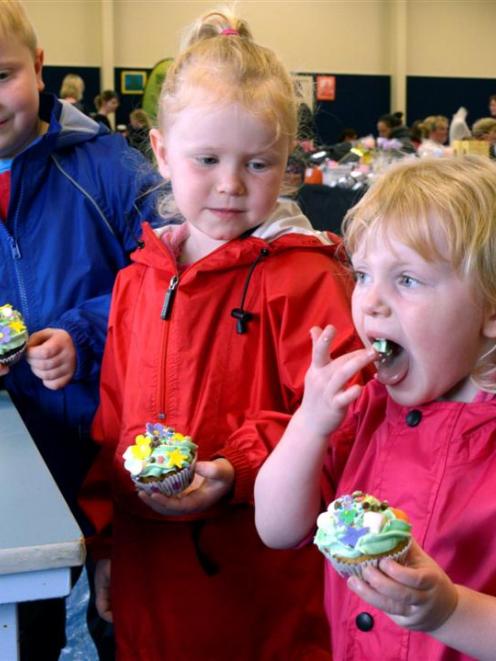 Roma Daniell (3) (right) samples her decorated cupcake watched by siblings Jonty (6) and Connie (4) at Mosgiel's Hottest Home Baker competition at Elmgrove School yesterday.
Playcentre co-president Kelly Ennis said there were more than 80 entries in seven categories, including Christmas themed-cakes and cupcakes.
Dunedin chef Judith Cullen was the celebrity judge.
The most popular sections were the slices and biscuits but the themed cakes were "amazingly done", she said.
The cupcake decorating activity was a huge hit with the children.
The playcentre raised $2500 to go towards the running of the centre.
As many people had asked if it could become an annual event, the playcentre group would "put some thought into it", Mrs Ennis said.