The starting line for a project to build three groynes to help restore Te Rauone Beach has been crossed.
An application for resource consent for the work was publicly notified last week.
The groynes will form part of a joint multimillion-dollar project between Port Otago and the Dunedin City Council, to restore Te Rauone Beach and create a reserve area, about 2km from Taiaroa Head.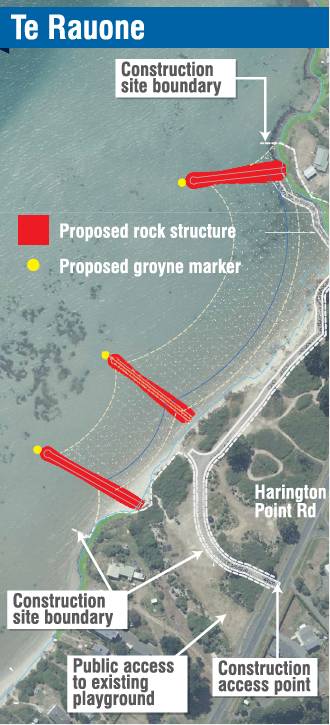 Te Rauone Beach Coast Care Committee is also involved in the project.
Over the past six decades the beach has been eroded and the sand dunes are diminishing.
"It's great to be getting to the start line," Port Otago chief executive Kevin Winders said.
"It is in our shared interest to preserve the long-term health of the harbour, while balancing the commercial needs of our region."
In addition to Port Otago's work, the Dunedin City Council will upgrade the Te Rauone Beach Reserve.
The resource consent application was lodged with Otago Regional Council and Dunedin City Council in December last year.
The public has 20 working days from May 16 to make submissions.