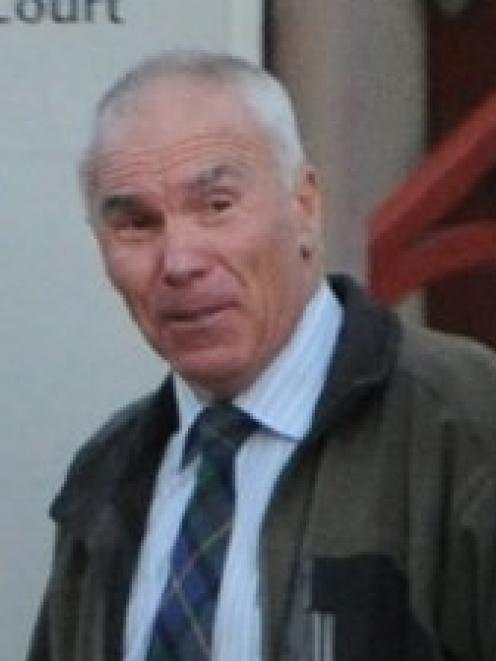 The teacher sentenced this week for the indecent assault of a boy was investigated by the Teachers' Council three years ago.
David Russell Bond, 62, was sentenced in the Dunedin District Court after he indecently assaulted a boy at Wanaka on May 18, 1975.
He received four months' home detention and 100 hours' community work and is to pay $4000 emotional harm reparation.
The Otago Daily Times sought comment from both the Ministry of Education and the New Zealand Teachers' Council about their involvement with Bond.
New Zealand Teachers Council director Dr Peter Lind said Bond had signed a formal undertaking not to teach, and "is being investigated by the council's complaints assessment committee at present".
He confirmed the teacher had been investigated by the committee in 2011, and "there was insufficient evidence to revoke his practising certificate at that time".
The committee introduced rigorous monitoring of Bond's interaction with pupils, which lasted for two years.
Ministry of Education enablement and support sector head Katrina Casey said the ministry was advised at the start of this year of the allegations of historic offending.
"Ministry staff have worked closely with [the] school where Mr Bond was teaching when the investigation began.
"We are aware of the action the school is taking and can say that it has sought appropriate advice and support, is taking appropriate action as the current employer and following their employment processes."
Bond had not been teaching at the school since the start of this year.
All schools had employment processes in place to appropriately manage situations such as this, she said.
Specialist advice was available to boards of trustees from the New Zealand School Trustees' Association and they could call on the ministry or take independent legal advice, she said.
The ministry treated seriously matters of sexual offending by anyone working in a school or with pupils, and was available to provide advice and support as needed.
"The two critical things from our perspective is that action is taken when allegations are made to ensure no student in the school setting is at risk and that the right employment processes are followed to ensure a defensible and appropriate outcome."
A police spokeswoman said police evaluated all the information provided and which led to the subsequent court action.
"As with any case, if we receive any further information that we are able to act on, we will follow it up."
Police were pleased with the quick resolution of this case for the victim's sake, she said.