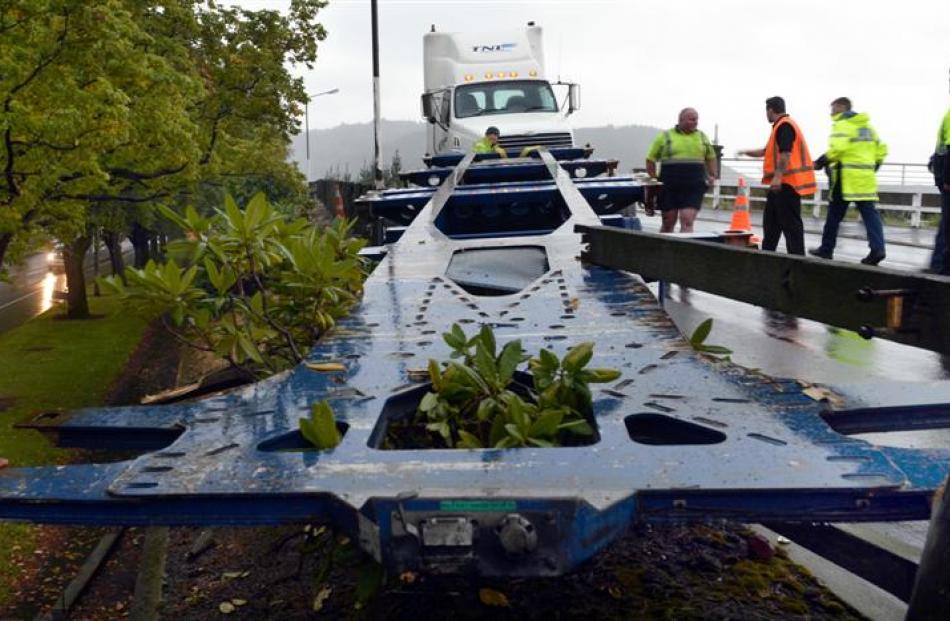 A barrier fence prevented this trailer rolling on to Anzac Ave, Dunedin, yesterday morning.
Sergeant Andrew Savage, of the commercial vehicle investigation unit, said the incident happened as the truck and unladen semi-trailer turned over the bridge towards Anzac Ave, minutes after leaving a wharf-based depot.
The trailer became disconnected from the truck, coming to a rest on a crash rail.
No-one was injured in the incident, with the barrier sustaining some damage, he said.
The truck and trailer was now in storage to determine whether it was a mechanical issue or human error.