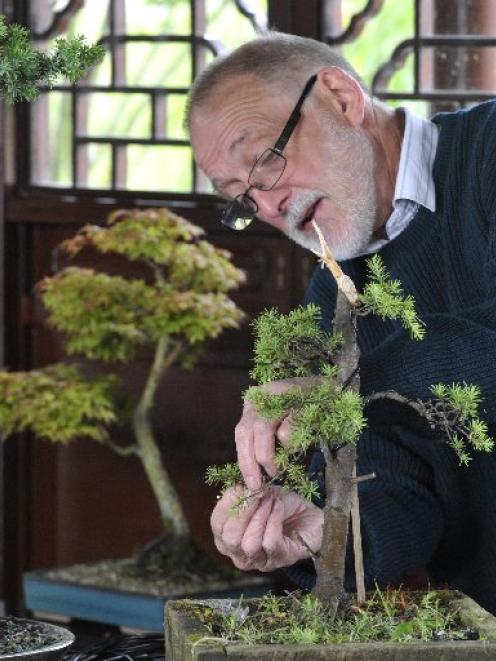 Brian Ellis demonstrated the ancient Chinese art of Pen Jin and its Japanese counterpart bonsai at the Chinese Garden yesterday as part of its New Year celebrations.
Mr Ellis, who has been practising bonsai for 10 years, showed how a young eastern hemlock could be made to look like a gnarled old tree by reducing its size and lowering and trimming its branches.
His tip for looking after bonsai - water twice a day especially in windy conditions.