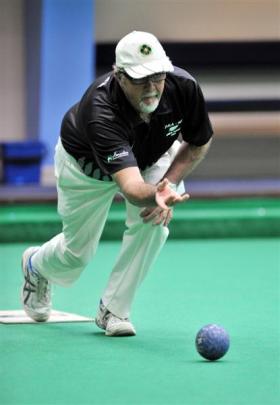 Ken Walker has a target - to get back into the New Zealand Professional Bowls Association team for next year's Trans Tasman Challenge.
Walker (65) has been a member of the five-man New Zealand team for the challenge since the event started five years ago.
Two years ago he won the play-off against the top Australians and was the best PBA bowler in Australasia.
The top five bowlers on the ranking list at the end of each winter season are selected in the test team.
The PBA rankings are taken over a two-year period. The rankings for next year's team will be taken on performances in 2013 and this year.
Walker had a disappointing domestic PBA season last year and at the beginning of this year's indoor season was ranked 29th.
Recent strong performances mean he has regained a spot in the top five.
''There is still work to be done. But I've made huge inroads into retaining my test spot,'' Walker said.
Walker has played bowls for the last 40 years and has represented New Zealand at World Bowls.
He won the national fours title in 1983 and the singles in 1987.