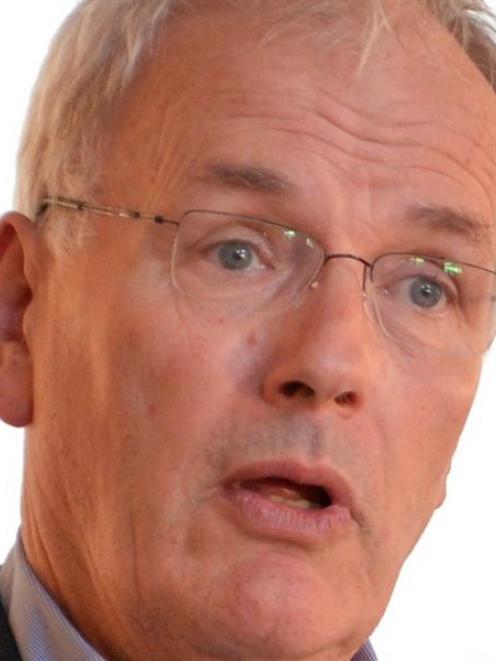 New Zealand's clean green image could be damaged if our freshwater is not managed sustainably.
That warning came yesterday from Nick Main, a former chairman of the New Zealand Business Council for Sustainable Development, during a talk at the University of Otago's latest annual Foreign Policy School.
Many multinational companies were now well aware of the significant risks they faced through growing international pressure on freshwater supplies, and the need to use water sustainably, he said.
He noted a Coca-Cola bottling operation in India had recently faced closure and licensing issues, through community concerns about water shortages in the area.
In his talk on ''Water Scarcity: business risks and opportunities'', Mr Main said some big overseas companies already realised that growing water scarcities could disrupt their operations, and also harm their reputations.
New Zealand had a plentiful supply of freshwater, compared with many other countries, but pressures on that resource were also being felt here.
Our export and tourist industries ultimately depended on our clean green image, and big companies such as Fonterra knew that our reputation could be harmed if freshwater was not used sustainably.
''It's really important issue.''
He warned that ''silver bullets don't exist'', but said collaboration between the Government and its agencies, businesses and the community was crucial in finding sustainable answers.
And new business opportunities were emerging from resource scarcities.
Multinational company Unilever was not only emphasising sustainable water use in its own operations, but was also helping people in developing countries to gain access to better quality water by providing affordable household water purifiers, he said.
Dr David Tickner, the English-based chief freshwater adviser at WWF-UK, also gave a talk yesterday, about foreign policy and ''the global water crisis''.
He worked with companies on aspects of the sustainable use of water and land, and business could help by following and promoting sustainable practices, he said in an interview.
Companies often responded more positively to approaches that highlighted their business ''risk'' , instead of simply focusing on ''the environment'', he said.
More than 100 people attended the university school, which this year focused on ''Global Resource Scarcity: Catalysis for Conflict or Collaboration?''The event, which was hosted at St Margaret's College, ended yesterday.