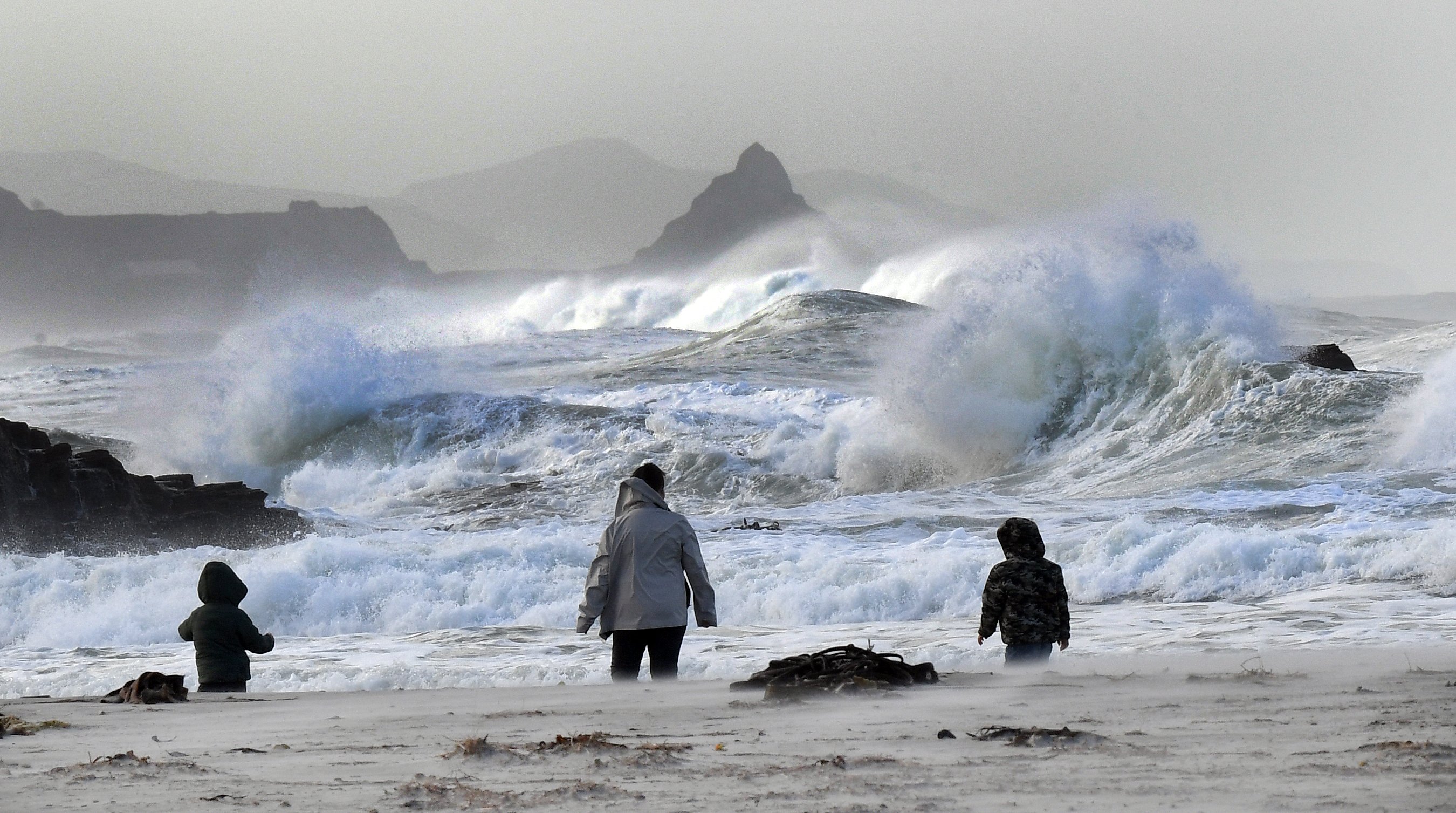 Massive waves, driven by southwesterly gale-force winds, make for a spectacular playground for Peta Smith and her Allanton grandchildren Andrew (3) and Hamish (4) Perry on Brighton Beach yesterday.
Marine gale warnings were in place off the coast of Otago, Southland and southern Fiordland for much of yesterday, which brought very rough seas and long periods of southwest swells rising to 7m.
The southwesterlies gusted to more than 100kmh at Taiaroa Head yesterday morning, 120kmh at Swampy Summit above Dunedin, 110kmh at Nugget Point near Balclutha and 85kmh at Invercargill Airport. 
• Copies of photographs are available from ODT front office, lower Stuart St, Dunedin, or www.otagoimages.co.nz.
Scan the QR code below to go directly to ODT Store.