Youth mental health services are experiencing ''really high demand'', Dunedin's mental health fraternity says.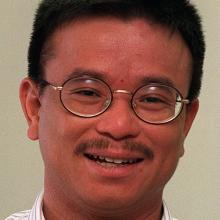 New Zealand Association of Counsellors Otago chairwoman Debbie Fraser said the city's mental health organisations were receiving ''far more'' referrals than they could deal with.
''[It is] quite concerning.''
Most children seeing Dunedin counsellors had anxiety or depression and ''a lot'' were self-harming.
Responses to mental illness, such as self-harm, were often difficult for people to understand.
Self-harm was often a way for people to try to control their pain or physically display it, Ms Fraser said.
Contributing factors to the growth in mental health issues for Dunedin young people included expectations of independence when they still needed support, family complications, easy access to the internet and being unable to find suitable people with whom to discuss concerning information.
Youthline Otago manager Brian Lowe said rising numbers of young people in ''mental distress'' were accessing the organisation's helpline.
He suggested while young people were seen to be more independent, they still needed plenty of support.
Southern District Health Board allied health director Karen Ramsey said the Child Adolescent Family Mental Health Service, which supports children up to age 14, had about 160 clients, and the Youth Specialty Service for 14- to 19-year-olds had about 300.
Most clients, once assessed and admitted to the services, were part of the service for anywhere between six months and two years.
She acknowledged while the SDHB was providing ''pretty good'' services to clients with ''high-end'' mental health issues, people in the ''mild to moderate bracket'' needed more support, which the health board hoped to work on.
Otago Youth Wellness Support Trust practice leader Jo McKenzie said anecdotal evidence from staff suggested the severity of clients' anxiety and depression was increasing and was contributing to truancy and poverty.
She encouraged pupils to talk to a teacher or a respected adult if they were worried about themselves or their friends' mental health.
Young people should ''persist'' in seeking help from mental health services, even if they had had a bad experience the first time they had sought help.
GRETA.YEOMAN @thestar.co.nz
Where to get help
Lifeline: 0800 543-354
Suicide Crisis Helpline: 0508 828-865
Youthline: 0800 376-633
Kidsline: 0800 543-754
Whatsup: 0800 942-8787 (1pm-11pm)
Depression helpline: 0800 111-757
If it is an emergency and you feel you or someone else is at risk, call 111.