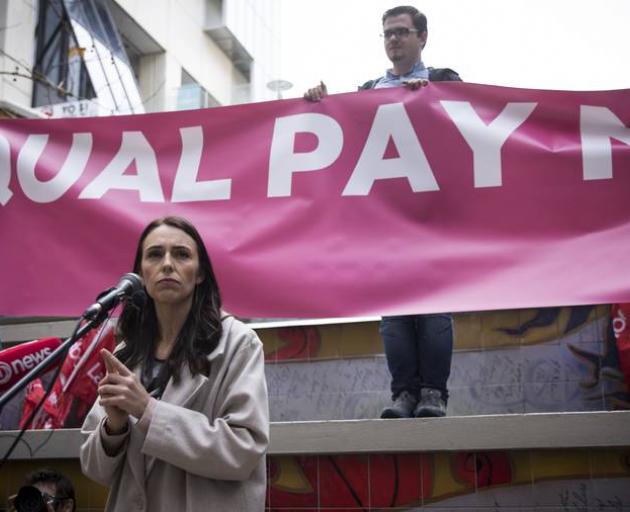 Labour leader Jacinda Ardern has told an Auckland rally her party "will not rest until we have pay equity in New Zealand".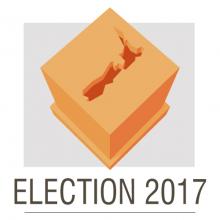 More than 100 people, representing more than 19 groups and organisations, turned up for a rally fighting for equal pay at the Suffrage Memorial in Khartoum Place on Saturday.
Ms Ardern said political unity was needed on the equal pay issue.
"In 2017 there should be no such thing as a gender pay gap in New Zealand," she said.
"I am committing that Labour will not rest until we have pay equity in New Zealand."
Labour would make sure that the country's mental health workers are a priority when it came to pay equity negotiation, she said.
"The Pay Equity legislation the Government introduced this week will also be scrapped and redrafted when we are in office.
"The current legislation means we will never again see a settlement like the TerraNova settlement, or genuine pay equity achieved for our sisters, mothers, daughters and granddaughters. That's just not right in 2017."
National MP Jo Goodhew, who also spoke at the rally was booed by the crowd.
She responded: "It used to be that everybody's opinions were heard. I only ask that if you.
"Now I hear your voices, not all of the legislation is supported by you all, but you must know that we have a select committee process, you will have your say again."
Other speakers included Jan Logie from the Greens, Tracey Martin of New Zealand First and Cinnamon Whitlock from the Maori Party.
The group marched up Queen St to demand equal pay in women-dominated occupations.
It follows the success of the case of Kristine Bartlett who won a $2 billion settlement for aged care workers from the Government.
There are still serious concerns over the Pay Equity Bill, which narrowly passed its first reading in Parliament.
The coalition is of the view that the legislation was a "step back" and that it would change the way future settlements are made.
The general election will be held on September 23.