NZ First leader Winston Peters says he has not yet made a decision about which party to choose for a coalition in government.
Mr Peters also expects his board to have the same "open minded" approach when they meet this weekend to come to a final decision following last month's inconclusive election result.
"I said I would go into it with a totally open mind and I've asked my board and caucus to take the same approach," he told media on Thursday afternoon.
The veteran MP announced that, due to funeral engagements, it was impossible to get all of his party's board members together for a decision on Friday.
"We are doing the best we can in the way we can best organise it ... this country is the same size as Japan. The same size as the UK. We are not a little island nation. It takes people time to organise things, particularly since we are coming up to Friday, Saturday and Sunday.
"I want to ensure that everybody on that board that can possibly be there, gets there. One or two or three I think are finding it difficult. So I have got to fit around them. We have got people who have got funerals to go to. And other things they have got to do."
Mr Peters said it wasn't an option for those board members to dial or Skype into the meeting.
"We wouldn't want to do it by Skype. You wouldn't want to have a serious discussion like this, over hours on the technology of Skype. Too much can go wrong."
The "kingmaker" is wrapping up negotiation meetings with Labour and National on Thursday night and would present both proposals to the party's board.
Mr Peters has refused to identify the members of the party's board and earlier on Thursday confimed a coalition decision won't be made before Saturday at the earliest.
He said the board meeting could happen any time over the weekend, or maybe even on Monday and added that he does not yet know who to support. 
"No. I said I'd go into it with a totally open mind and I asked my caucus and the board to have the same approach. I can honestly tell you I wouldn't take a guess what anyone is currently thinking."
Mr Peters said talks so far had been all about policy. Asked if the two options that will go to the board and caucus meeting will include positions of portfolios earmarked for NZ First MPs, he said "we haven't got to that discussion yet".
"I know this sounds like one is being evasive, but that's only relevant if certain options are taken in the end, right? If those options are not taken, then your question doesn't become relevant.
"I'm not being cute but we went in there with nine permutations of what we could do, and there are still nine on the table."
Possible options open to the party include a full coalition inside Cabinet, a support agreement offering confidence and supply in return for some ministerial posts outside Cabinet, to sitting on the cross benches offering support on case-by-case basis in return for minimal policy gains.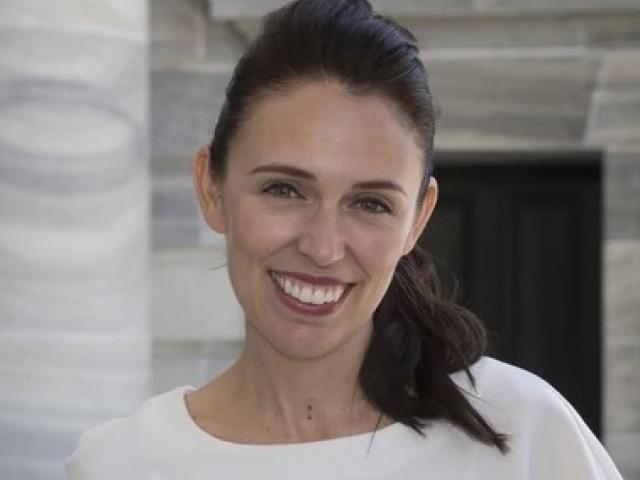 Labour leader Jacinda Ardern returned from a meeting with NZ First on Thursday afternoon full of praise for the process and leadership of the negotiation talks. She did not take questions from media, but said she had nothing bad to say about the way the negotiation talks are being conducted.
"This has been a robust process. It's been an important process. It's a given that this process should take some time. We need to make sure we are making a considered decision about the future of New Zealand.
"I have no criticism to make about the process that we have undertaken ... one we have entered into in good faith and continue to participate in good faith. I think it's been led well."
She said the session with New Zealand First included policy discussions that included areas of consensus and disagreement.
On his way into the meeting with Labour, Mr Peters bridled at a question about why the NZ First board had not been prepared in advance to meet as soon as talks wound up.
"Please don't have these stupid, mindless arguments about the board. The board needed to know at a certain time when they could possible meet.
"We are working on their agendas, their timetables, where they live, the bookings and those types of things. We are doing this in the breathtaking time we possibly can do it."
'Right to privacy'
Mr Peters said the NZ First board members had a right to privacy. He has been at pains to note that the NZ First board - not just himself - would decide who the party will form a coalition government with.
He claimed NZ First values transparency "but we also value an individual's privacy especially when they volunteer their services."
"They are not politicians but New Zealanders who believe in the party and wish to make a contribution to the decision-making process.
"They give up their valuable spare time to take part in board meetings and attend to other matters, and we are grateful for that.
"By putting their name forward to serve on the board they do not expect to have their privacy invaded and to become public figures. This privacy extends to all party members."
What we know about NZ First board
A martial arts teacher and IT consultant are among the select group of New Zealanders set to agree upon the next Government.
The NZ First board would be presented with two options at a special meeting over the weekend or Monday, after final talks on Thursday.
Some board members were well known, including Mr Peters and deputy leader Ron Mark. However, other party figures have little or no public profile.
There was no list of board members on the NZ First website, and the party had declined to release one. 
That stance comes despite board details previously being published on the NZ First website, and distributed in material relating to party conferences in past years.
The NZ Herald has confirmed members have recently included:
• Winston Peters, leader.
• Ron Mark, deputy leader.
• Brent Catchpole, president and former MP.
• Anne Martin, party secretary and mother of MP Tracey Martin.
• Holly Ellen, treasurer.
• Julian Paul, North Island vice president. Works in sales and teaches martial arts and stood in Epsom at the election.
• John Thorn, South Island vice-president.
• Kristin Campbell-Smith, director general ex-officio.
• Kevin Gardener. A former party president.
• Claire Ashley.
• Toa Greening. A Papakura-based information engineering consultant and Manurewa local board member.
• Anne-Marie Andrews.
• Susan Sara, stood in Nelson at the election.
• Robert Monds. An Aucklander and part of a growing number of young people involved in the party.
The board and caucus would be presented with two options at the same meeting. By the time the meeting is over they would have agreed on supporting a National or Labour-led Government.