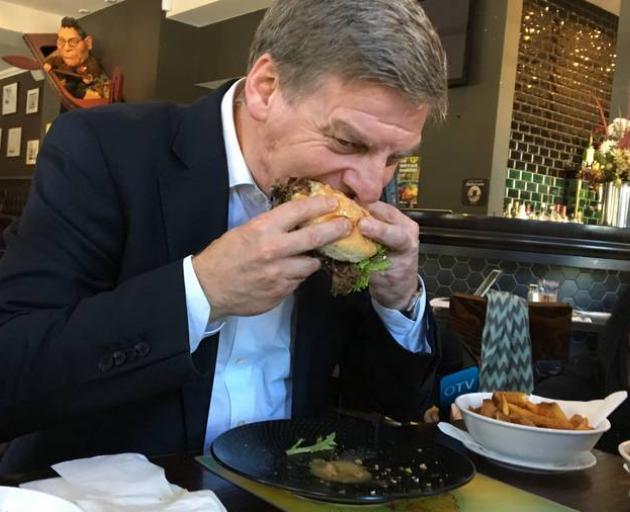 Prime Minister Bill English has tried a new "Bill Burger'' at the Backbencher pub opposite Parliament.
The proper title of the burger is a "Bill's sheared sheep burger'' and it is the pub's culinary invention for the burger section of the annual food festival Wellington on a Plate.
It is not the kind of burger you'd find in Dipton, however, where English honed his shearing skills.
The patty has been fashioned from braised pulled Wairarapa lamb, and is accompanied by a dollop of pea, mint and coriander mush in a Pandora beer and barley bun, and served with hand-cut skin-on chips.
Mr English declared it juicy and sophisticated after feeding himself by hand, without the sophistication of a knife and fork.
But after the juice dripped on to his bright white shirt, he resorted to implements to finish the burger off.
Mr English was joined by Transport Minister Simon Bridges and National's Wellington Central candidate Nicola Willis.
Wellington on a Plate runs from August 11 to 27. The Backbencher standard menu is full of references to politicians.