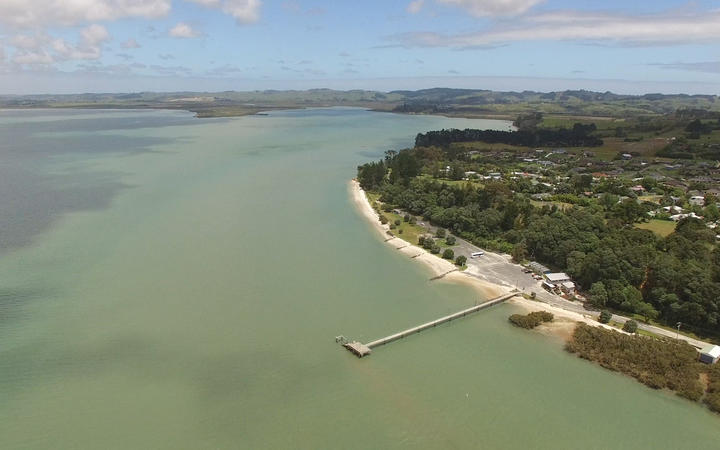 Community-led programmes to clean up dirty lakes and rivers will get a funding boost from the Government.
To help improve catchment areas, $12 million has been set aside, with the first share of funding earmarked for cleaning up the Kaipara Harbour in Northland.
Prime Minister Jacinda Ardern said today estuaries like Kaipara are clogged with sediment and mangroves.
Kaipara is the country's largest estuary.
Actions in the area would include riparian planting and wetland preservation and development; fencing streams to prevent livestock trampling at waterway margins; and using the best science to locate sediment hotspots and measure sediment flows.
"The direction of travel is clear: we need to reduce the pollution - nitrogen, sediment, E.coli and other contaminants - from flowing through our cities and farms and into our waterways," Ms Ardern said.
Environment Minister David Parker said the Government was working with the Kaipara community to help understand what can make the biggest difference, before deciding what action to take - such as where to build and restore wetlands, or where more hillside planting is required to stabilise steep land.
"Volunteers, iwi, local government, farmers and school students are all working together to improve the quality of the water flowing into the Kaipara harbour," Mr Parker said.
"Those lessons from 'exemplar' catchments like Kaipara will be passed on to others."
Mr Parker said the work is much needed.
"I think it's fair to say some of our estuaries are in a crisis. They've suffered the consequences of some very intensive farm practices following forests being cleared a long, long time ago and then in recent decades more intensive forms of farming have increased the loads of sediment and nutrients that are clogging them up."
Mr Parker said more catchments would be identified in coming months.
This year's Budget included $229 million to help improve land use and waterways.
The Labour-led government had promised to stop the degradation of waterways, reverse the damage and make measurable improvements within five years.