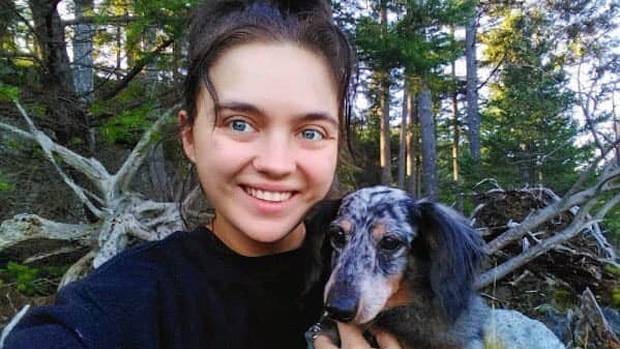 A New Zealand woman who has vanished from her home in Canada is "the sweetest person" who brings light into the lives of those around her, a friend says.
Shilanne Stedmances, who lives on Bowen Island, told her family she loved them before she left her home at 8.30pm on Monday (5.30pm Tuesday NZ time), according to a statement from the Royal Canadian Mounted Police (RCMP).
Locals have been desperately searching for the 23-year-old this week and posting pleas on social media asking her to come home or to let someone know she is safe.
But today a friend, Ralie Nikolova, said she and others were preparing for the worst as divers joined in the search.
"I don't have any more information other than they called off the search yesterday around 6pm and now they have divers looking, and that's as far as I know so far," she said from her home in British Columbia.
"She has done this before many times but she's never missing for more than a day, and she always has her phone ... I just couldn't see her leaving the house without her phone."
On this occasion, Stedmances left her phone and wallet behind, according to police.
Stedmances has dual citizenship, but lives in Canada with her mother.
"She was just the sweetest person. I'm not sure if you've seen all the posts calling her an angel, she really was, like, the most compassionate person," Nikolova said.
"She's been through a lot, she's struggled with a lot and she bounced back every time."
Stedmances was always ready to push her own troubles aside to help others.
"She was a really bright light ... she really brought a lot of life into people's lives."
Nikolova has known Stedmances for about five years, and said Bowen Island was a small community where everyone knew each other.
"It's almost just like a big family so this really hit, like, a lot of people."
Sergeant Sascha Banks said the Bowen Island RCMP and support sections "have fully taken over the search for Shilanne Stedmances".
"The search for Shilanne continues and is now focused on an area in and around Bowen Island. The RCMP has brought in several specialised sections and are being assisted by Vancouver Police Department Marine Unit and Westcoast Marine."
Banks said police would not speculate on what had happened to the woman.
Stedmances is described as five feet, two inches tall (1.57m), with brown hair and blue eyes. She was last seen wearing a black long-sleeved T-shirt and black pants.