A TOP candidate has resigned in protest after The Opportunities Party leader Gareth Morgan sent terse emails to people on the party list.
Last night, Dr Jenny Condie posted a message from Morgan on Twitter that read: "Hi Jenny - please just resign from the party - you're a pain in the arse. Ka kite ano, Gareth."  
Her TOP email address was cancelled soon afterwards.
The email was sent over concerns about Morgan's antagonistic response to the death of Prime Minister Jacinda Ardern's cat, Paddles earlier this week.
Morgan has been widely condemned for a number of his Paddles-related tweets including: "Was it out and about wandering? If so does this reflect the value the PM puts on NZ wildlife?", "Does anyone think the PM's not a hypocrite having taxpayers fund conservation while her cat wanders & kills at will?" and "Understand u fragile flowers of Twitter-wandering cats whether called Moonbeam or Paddles, r pests. We need PMs with conservation integrity."
Today, TOP's Mt Albert candidate Dan Thurston told The New Zealand Herald he had resigned from the party.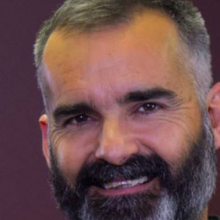 "On the strength of Gareth's response which was both flippant and brutal I resigned anyway. I just felt like a line was pretty clearly drawn around behaviour," he said.
He held misgivings about Morgan's attitude to dissenting voices within the party and was struggling to defend the party founder's behaviour on social media which threatened to undermine candidates' attempts to promote the TOP agenda.
Thurston said he and two other candidates stepped in supporting Condie's measured calls for a discussion and examination of the party's values, behaviour and culture.
While Thurston wasn't asked to resign Morgan replied to him saying the party needed to be about disruption and "you can't disrupt by being pastel".
Thurston said he was concerned with Morgan's leadership style, in which dissenting voices were dismissed or punished.
"At the core of our policies is democracy and transparency . Gareth's behaviour within the party is not alignment with thiese two policies. I basically said I can't be part of that."
He did not know if the other list candidates would follow his action and leave the party.
Despite his resignation, Thurston said he was grateful to Morgan for founding the party and it wasn't his intention to tear him down.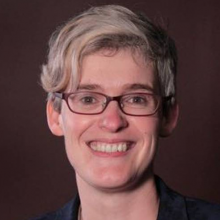 Condie told RNZ's Morning Report programme today that she had written to Morgan about concerns following his response to the cat's death.
She said her message to Morgan was strong and asked about the future direction of the party. She said she was "a little bit upset" by Morgan's response, but she had come to expect such behaviour.
"I think I've been flat out asked to resign. Either way, I think it would be best to go our separate ways."
She said she hoped to stay in politics.
"I'm still really passionate about TOP's policies and was always keen to represent those policies, but I was never that excited about the Gareth Morgan Party, if that was what it was going to be.
"TOP has never had any policies about cats. We've all spent quite a lot of time during the campaign making that point to people."
Meanwhile, Morgan has continued railing against the Prime Minister owning a cat and its threat to wildlife and conservation on social media today.
Morgan has been widely condemned in the past few day over a number of Paddles-related tweets just hours after Ardern's pet was struck and killed by a car.
TOP supporters have started to voice their concerns on social media, warning the approach isn't working and risked losing potential voters.
The Herald is seeking further comment from Morgan.