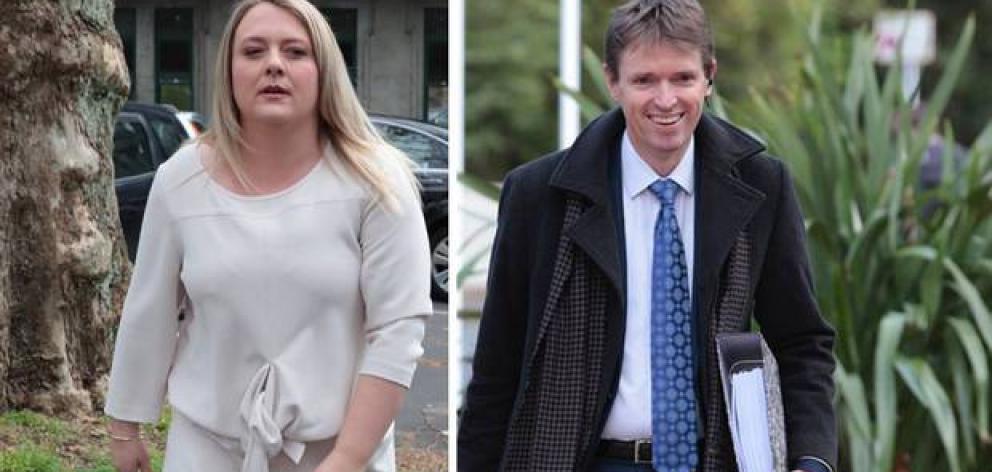 Colin Craig did sexually harass his former press secretary Rachel MacGregor and suggested she was a liar, the High Court has found.
But it has also ruled the former Conservative Party leader was not a bad employer, and that he had not been abusive to other women - at least not in the ways suggested by MacGregor.
The decision is the latest in a string of cases between the pair.
The court described the case as "another part of the defamation proceedings that are the fall out from the collapse of the Conservative Party following the 2014 election".
"The collapse was coupled with allegations about a relationship between Mr Craig, the leader of the party, and Ms MacGregor, his press secretary," said Justice Anne Hinton in the decision released today.
"This proceeding is directly between those two parties.
"Mr Craig and Ms MacGregor are suing each other for various statements each made about the other.
"Broadly, Ms MacGregor sues Mr Craig for suggesting she made false claims he sexually harassed her, that she was a liar, that she had acted inappropriately, and that she had no capability to manage her finances.
"Mr Craig sues Ms MacGregor for suggesting he sexually harassed her, that he was a bad employer, that he had lied, and that he had been abusive to other women.
"Broadly put, the Court holds that Mr Craig did sexually harass Ms MacGregor, that he did suggest she was a liar, and that he lied when he suggested the claims were false.
"But the Court also finds that Mr Craig was not a bad employer, at least in the ways suggested, and that he had not been abusive to other women in he ways suggested.
"The Court finds it was at least substantially true that Ms MacGregor had no capability to manage her finances at the relevant time. In the result, both parties have succeeded in some of their claims, but failed in others."
MacGregor sent a statement to The New Zealand Herald following this morning's decision, saying she welcomed the ruling.
"The key issue on which all the various litigation has been based is the question, did Colin Craig sexually harass Rachel," the statement read.
"That question has been answered - he did. Justice Hinton has found that Colin Craig sexually harassed her from 2012 onwards for a period of 2.5 years."
MacGregor was pleased the judge had acknowledged that Craig's actions were inappropriate.
"The judgement found the harassment was unwelcome and not encouraged or reciprocated," she said.
"The court found that Mr Craig's sexual conduct had a detrimental effect.
"This decision is the third (in court) to find that Mr Craig sexually harassed me.
"It's a relief to have the courts confirm that when I filed my complaint I did so truthfully."
MacGregor said it was her "strong wish" that Craig did not appeal the latest decision.
"And that he finally leaves me alone to get on with my life. After all this time, and all this litigation, I just want this awful ordeal to be finally over."