Police say speed appears to be a factor in the Pakuranga Rd crash that killed a male and a female.
Some Pakuranga residents reported hearing a "loud bang" about 4.30am before two people were found dead in a crashed car in Pakuranga early this morning.
Senior Sergeant Jono Chappell said investigations have found that the crash took place at about that time.
"Early indications suggest that speed appears to be a factor in this crash, however this will form part of the investigation by our Serious Crash Unit."
Police want to hear from anyone who saw a dark-coloured Honda Accord near Pakuranga Road about 4.30am.
"Anyone with any information is asked to contact Counties Manukau Serious Crash Unit on 09 261 1300," he said.
The deaths have been referred to the Coroner.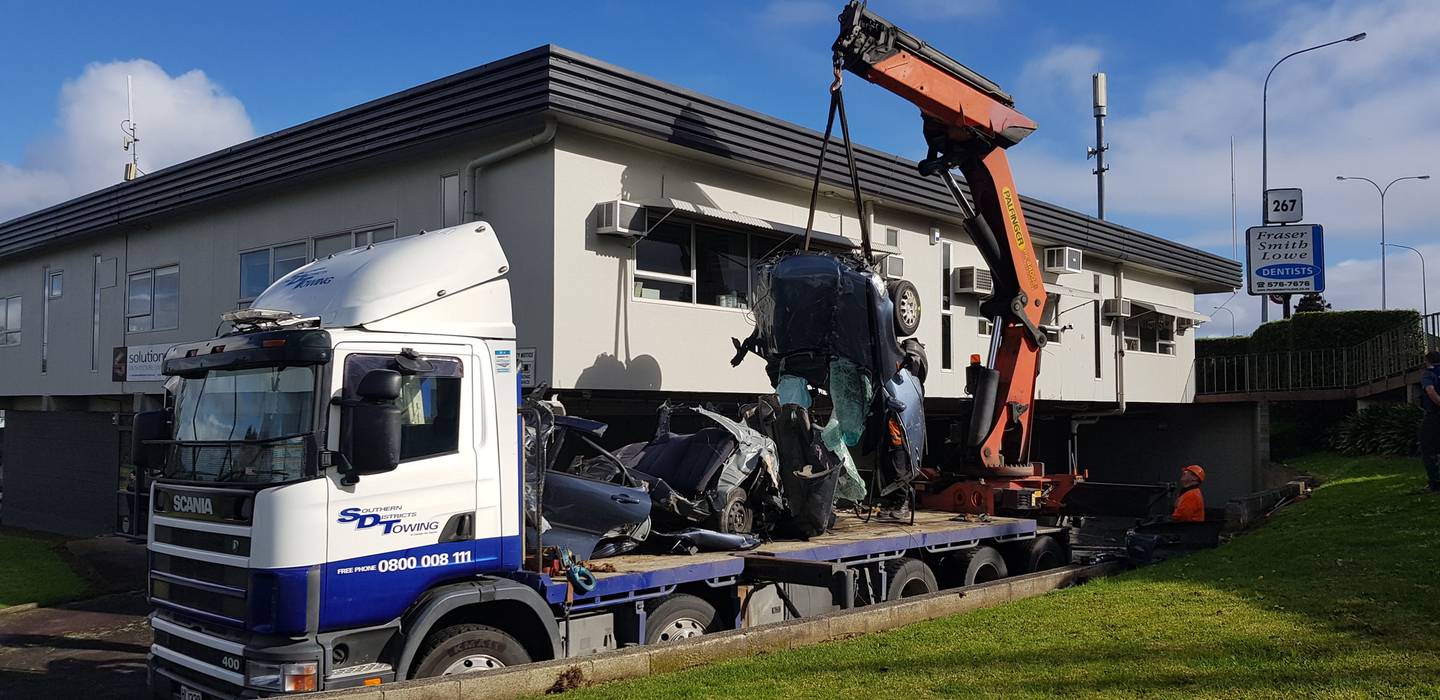 One woman told the
New Zealand Herald
her mother heard the crash in the early hours but she herself did not hear anything until the steady sound of sirens later in the morning.
The car had veered off Pakuranga Rd and crashed into a building near Udys Rd and Johns Lane. It was severely damaged and split into at least four pieces.
The building contains a number of businesses, including a dentist's practice.
Police were called to the incident about 7.20am.
The Serious Crash Unit attended and diversions were in place blocking several blocks on Pakuranga Rd.
Traffic was diverted off the road at the intersections of Lewis Road, Glenmore Road and Gossamer Drive.
The large cordon around the crash area has been lifted and police thanked motorists for their patience.