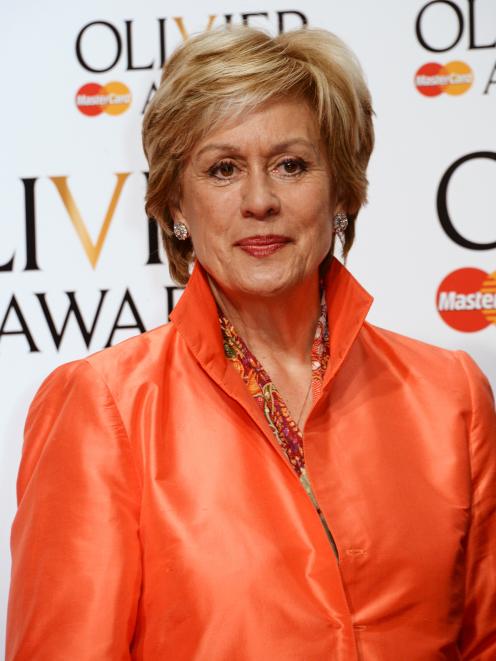 Dame Kiri Te Kanawa is selling her prestigious collection of artwork.
The International Art Centre is preparing the catalogue for sale on April 10.
There are 10 works, including three major Charles Frederick Goldie paintings, valued between $3 million and $4 million, centre director Richard Thomson said.
Works by Arthur Boyd, Lloyd Frederic Rees, Doris Lusk, Raymond McIntyre, Isabel Jane Field and a large-scale work by Ralph Hotere are included in the sale.
"We're honoured to be dealing with her. We've had a long association with her collecting. Now has come the time for her to sell some work," Thomson told the Herald.
"She wants these to be enjoyed by a new generation of collectors and buyers. She's been custodian of them for quite some time."
The artworks have been held in the loan collection at Auckland Art Gallery for more than 25 years.
A large 1967 oil on canvas by Don Binney, Karuhiruhi, Te Henga, also features, appearing on the market for the first time since it was purchased at Barry Left Galleries in 1968.
Thomson told the New Zealand Herald in November last year that the Goldies' imminent sale was "the talk of the art world".
"Since [Dame Kiri]'s owned them for so long they haven't previously come up under the hammer, which makes them extra special," he said.
"Dame Kiri has a very fine eye for art and these are some of Goldie's best works. With the provenance they have, we are anticipating the interest will be unlike anything we have ever seen for a work of art in New Zealand."
He said there were two of Maori chiefs and one of a chieftainess.
Goldie art work has consistently sold for record prices for many years.
In 2010, Dame Kiri received a record price for another Goldie painting, Forty Winks, when it sold to a private New Zealand buyer for $573,000 at the centre - the highest price ever paid for a painting at auction under the hammer in New Zealand.
In April last year, Goldie's 1941 painting of Wharekauri Tahuna reached a record price for a painting sold at auction when it achieved $1.37 million at an International Art Centre sale.
"Goldie has achieved a status as the most important artist in New Zealand art history, simply because his works are without parallel. His images of Maori chiefs and elders are pensive, soulful and alluring in a way that has never been achieved by other artists or in photographs. His works are national treasures," Thomson said.