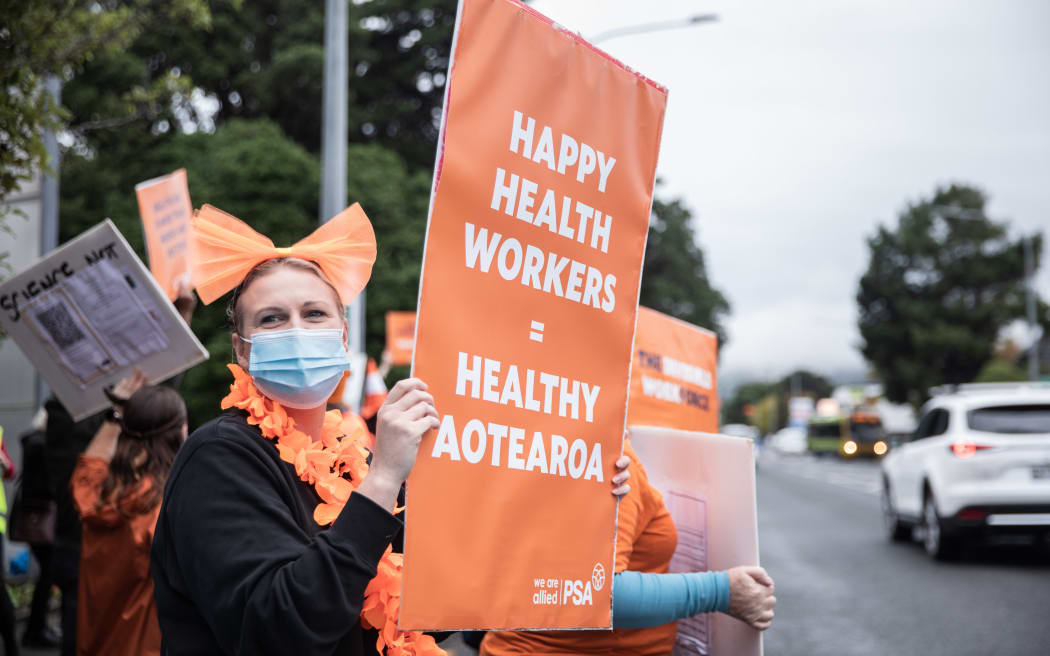 The dispute between allied health workers and district health boards (DHBs) has taken a major step towards being resolved.
There has been a new offer from DHBs this afternoon and their union is recommending the members accept it.
About 10,000 of the health workers went on strike last week and were looking at doing it again.
But their union the PSA says that is now off the table as they consider the new offer from DHBs.
It says it is sending that to workers to consider tomorrow and will not reveal details until they have had a chance to see it.
Allied health workers is a broad term for staff who are not doctors and nurses, including everything from psychologists and physios to the people who clean surgical equipment.
District health boards have been negotiating for 18 months on allied health worker pay.
The worker's 24 hour strike last week halted surgeries and clinics. Ahead of the strike a DHB spokesperson said planned services had been rescheduled, and life-preserving services were put in place for urgent medical requirements that allied workers would usually deal with.