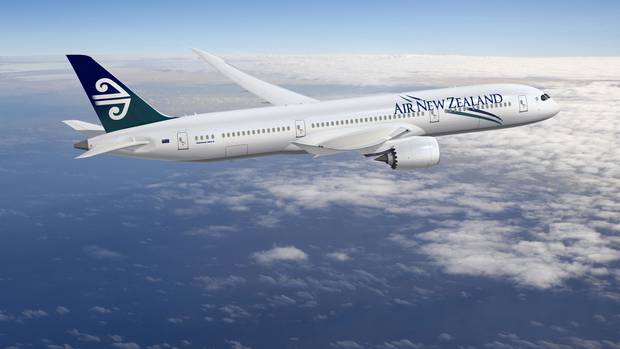 An Air New Zealand flight to Japan with 256 passengers has turned back to Auckland because of a problem in the cabin air system.
The Boeing 787-9 Dreamliner Flight NZ99 was due to leave Auckland at 8.55am today for Tokyo's Narita airport, but turned back after circling several times east of the top of the North Island.
National Business Review owner Todd Scott tweeted that the flight had been diverted to Guam before the decision was made to return to Auckland.
"Eng issue means they have to descend. Altitude at 15,000 feet, so likely a pressurisation problem," he tweeted.
An airline spokeswoman said the aircraft "has an issue with the on board air reticulation system and the decision has been made to return the flight to Auckland Airport where engineering support is available to easily correct the problem".
"Engineers will attend to the aircraft on arrival and it is expected to return to service again later today," she said.
"Air NZ will now work to re-accommodate the 256 passengers on board the flight on alternative services in order to get them to their destinations. We sincerely apologise to customers for this inconvenience."
Nine of Air NZ's 11 Dreamliner aircraft have been undergoing checks because of potential problems in Rolls-Royce Trent 1000 engines, and the airline annnounced today that it will remove two of the planes for service in Singapore.
Repairs are expected to take several months because maintenance facilities are busy with other Dreamliner aircraft with the same engine fault.
The checks have caused a wave of disruption for thousands of New Zealanders over the past week, with flights either rescheduled or cancelled.