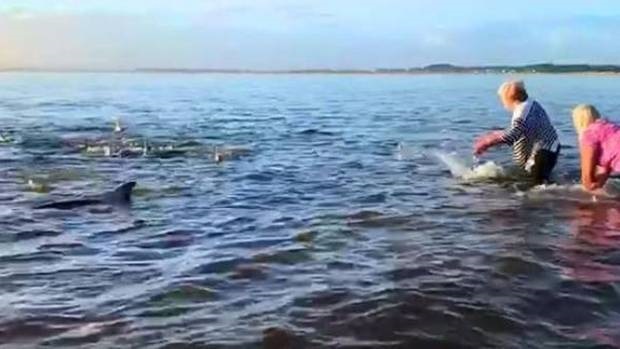 A pod of around 40 common dolphins has authorities worried in Northland as they have come extremely close to shore.
The dolphins had not yet beached at Tokerau Beach on the Karikari Peninsula, however locals were doing their best to encourage the dolphins back out to sea.
Project Jonah general manager Daren Grover said there was no need for panic, as dolphins often come near to shore.
He said there had also been sightings of orcas in the area recently, and it was common for dolphins to approach shorelines to get away from the whales.
High tide was due about 9.30am, and volunteers hoped to have the dolphins away from shore by then.
- Northern Advocate