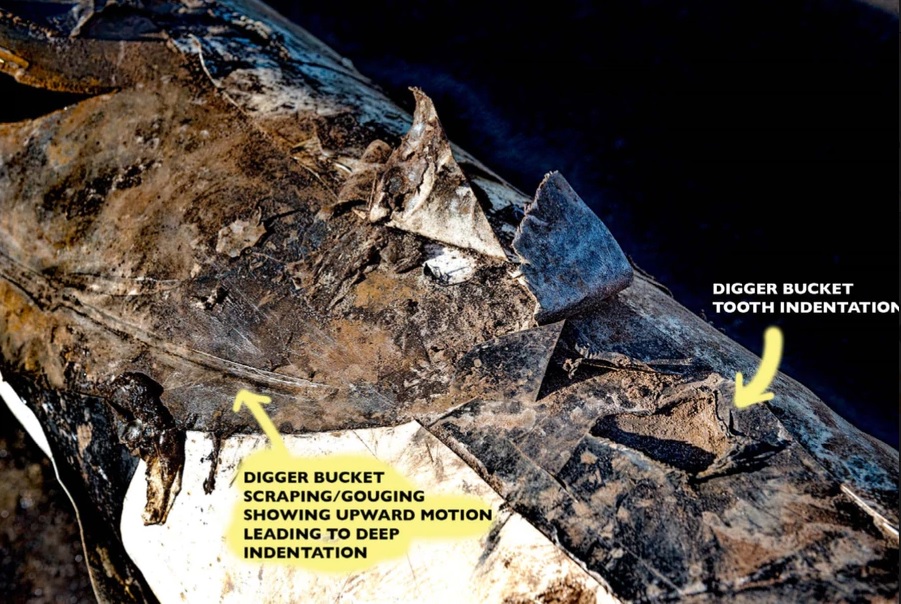 New photos have been released revealing the damage to the Marsden Point pipeline which has resulted in the Auckland Airport fuel crisis.
Refining NZ released the images today, along with a press release stating the repair team had made good progress overnight.
"The replacement section has been welded into place and the initial weld inspections have passed. This is an important milestone. The second weld inspection will be carried out tonight."
An inspection of the pipeline insulation along the two kilometre length of the kauri swamp had "confirmed the integrity of the pipeline situation.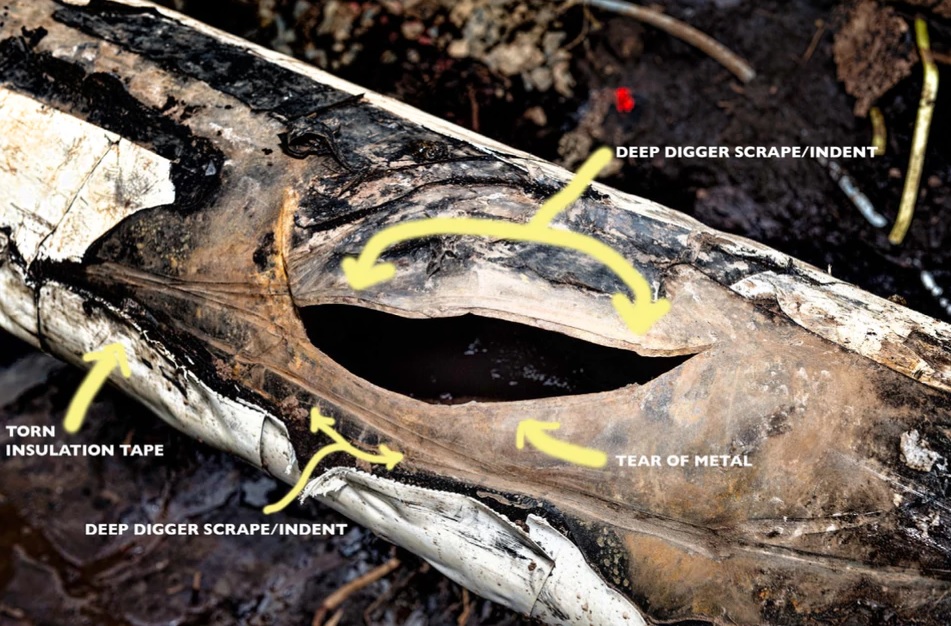 Meanwhile, a jet fuel truck-loading facility trial was successfully completed evening and jet fuel "bridging" had now commenced "in earnest", the statement said.
The pipeline carried all Auckland's aviation fuel to a depot near the airport until it ruptured last week leading to fuel rationing for airlines which have been forced to cancel and re-route flights. Petrol stations have also been affected.