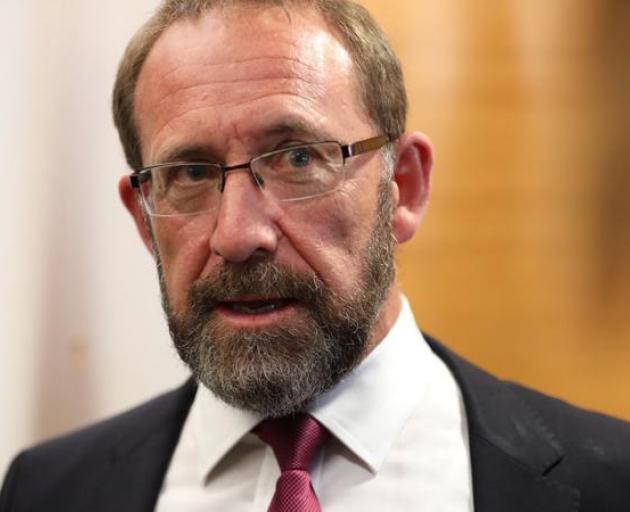 The government is considering widening free access to the flu vaccine as the health system struggles with winter illnesses and staff shortages.
Health Minister Andrew Little said Covid-19 numbers were higher than anticipated, and the influenza season hit earlier.
In Wellington and the Hutt Valley, hundreds of patients have to wait longer for planned surgery as Capital & Coast and Hutt Valley districts defer the operations due to unprecedented staff absences, high demand and winter illness.
Counties Manukau DHB has paid GPs up to $350 per patient for consultations to help take the pressure off Middlemore Hospital emergency department. Twenty-seven general practices in South Auckland offered the appointments, free to patients, over the weekend.
Canterbury District Health Board was also under some pressure, Little said, while Capital & Coast occupancy rate was over 90 percent.
"The best thing we can do to keep pressure off our hospital system is get more people with the flu jab," Little told Morning Report.
"There's consideration being given to how we can widen access to free flu shots.
"We're just monitoring the uptake of the flu vaccination at the moment."
'Vaccination fatigue'
Only 54 percent of district health board staff have had the flu vaccine, figures released by the Ministry of Health. The lowest rate in the country was at Nelson Marlborough District Health Board where just 39 percent of workers had been vaccinated against flu.
In Taranaki, the chance of a stay in a luxury hotel for a night and other prizes are being used to entice heath board staff to get a flu vaccination.
"Hospital managers say there's a level of vaccination fatigue," Little said.
"They've all got vaccinated up for Covid. I think there was a bit of concern that with you flu jab you've got to stick around for 20 minutes - these are very busy staff who don't feel that they can wait around for 20 minutes. I think they've reduced that to five now.
"But I've said to hospital managers we do work harder to get that immunisation up for flu, and we have do it for the wider public as well."
The numbers vaccinated were already climbing, however. and were ahead of any other flu season. Two million flu vaccine doses were made available for free this year, higher than the usual number, he said.
"[Covid-19] is probably around at a slightly higher level than expected and the flu season has probably hit us earlier than we expected as well."
Staff shortages were dealt with by continued recruitment and, in the longer term, training more people, but this was not a quick fix. Staff absences were difficult to predict and hospitals were doing the best they could.
"We can't create additional staff out of nowhere."
"Every winter with flu and respiratory illnesses we know that puts pressure on hospitals so as a matter of routine they "manage down" the level of planned care they can do."
GPs could not be used long term for weekend appointments because staff were already working through the week, he said.
Change to the traffic light system was not an option, because it was set up specifically for Covid-19, and backed by by legislation, so could not be used for other health pressures.