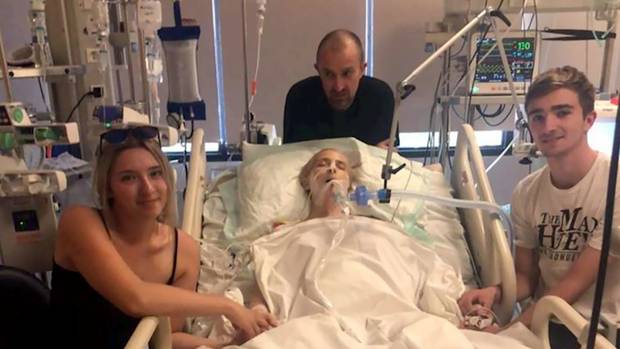 The family of a Kiwi mum who died in a Bali hospital after a medical emergency are gifting some of the $230,000 donated in a frantic bid to bring her home to charity.
Abby Hartley was rushed into emergency surgery after falling ill in Bali on August 1 this year.
The 41-year-old had a twisted bowel and was placed in an induced coma before she died on September 9.
Her insurance company refused to pay her hospital bill, saying she had a previously existing health condition.
The Hartley family had asked the Government for help to medevac her back to New Zealand but Prime Minister Jacinda Ardern ruled out the assistance.
More than $230,000 was donated to the Hartleys in the effort to bring her home.
In a final post on the Givealittle page, made yesterday, the Hartleys thanked their supporters and shared the news that they were donating the money they did not need - $50,000 - to charity.
"Time and thought has gone into this and we decided to go with charities that were close to mum's heart and ours," the post read.
It was a family decision to split the $50,000 between three charities - the Mental Health Foundation, Starship children's hospital and to a school in Bali that had welcomed Richard and Toby Hartley to play football as a break from the hospital.
"From here on out, we are trying to get back into a bit of normality and get everything back on track, it's what mum would've wanted," the post read.
"I can almost hear her now shouting at me for not keeping on top of washing or having takeaways when we can't be bothered to cook. Woops.
"This will probably be my last post as this page closes at the end of this month but it has been a pleasure waking up in the morning and reading all of your lovely comments and feeling all the love so thank you!!"