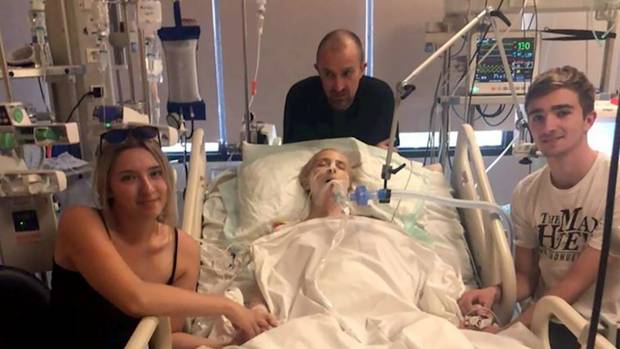 The family of New Zealander Abby Hartley, who has died in a Bali hospital, say they understand the Government's decision not to help with getting her home.
The 41-year-old from Hamilton was on a second honeymoon when she became ill at the start of August and was eventually placed in an induced coma on August 15 with her family by her bedside. She died on Sunday.
She had contracted septicaemia, and her hospital bill was well over $100,000. Her insurance company refused to pay the bill, telling her family her illness related to a pre-existing condition.
The family had asked the Government for help to medevac her back to New Zealand but Prime Minister Jacinda Ardern ruled out the assistance.
A Givealittle page to help fund her return to New Zealand raised more $230,000 after the Government refused to intervene.
Hartley's husband Richard and son Toby were by her side when she died.
"On Sunday morning 8.55am Bali time mum let go after fighting and fighting a very long battle," Hartley's daughter Sophie said in a statement.
"Mum is at peace now and we are extremely grateful for the many years of joy and love mum brought us.
"She will forever be held in our memories and hearts and without a doubt she will make her presence known when she is watching over us."
Sophie Hartley said the family "did everything we could and had to do to help mum fight and get her home".
"We would like to thank everyone for all of your love and support, it has made everything that little bit easier.
"We have no bad feelings towards the Government and we understand their decision to not assist us with getting mum home."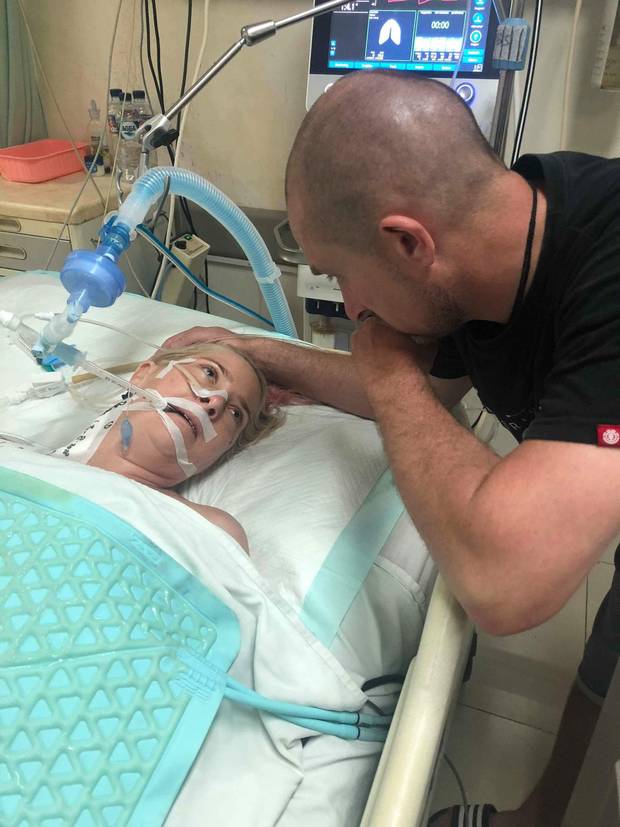 Earlier, the Prime Minister said she was "gutted" to learn of the death and offered her  condolences to the Hartley family.
"I learned yesterday, late afternoon, of Abby's passing. There's no doubt that this obviously is gutting and including for all the New Zealanders who reached out to support the family," she said on RNZ.
"The money was raised to bring her home and it is incredibly sad that that opportunity just didn't eventuate."
Ardern said she had been surprised, while working with the Ministry of Foreign Affairs (Mfat), by the number of New Zealanders who sought and were given consular support every year.
"Over 200 cases where medical issues arise where Mfat does provide support. That support just doesn't extend to bringing them home and hasn't done, and nor do really any of our international counterparts either."
Ardern said help could be provided to Kiwis abroad, but that did not absolve insurers of their obligations to customers.
"When it comes to significant medical events, then that's when we're always hoping and seeking the assistance of insurers to support New Zealanders, when there are situations like medevacs," she told TVNZ.
Richard Hartley said the family had originally hoped to be able to fly her home on a commercial flight, which would have cost up to $60,000, taking up about 10 seats to cover her stretcher, medical equipment, doctor and nurse.
When his wife's condition deteriorated the only way to have got her home was via specialised emergency aircraft, which could cost up to $160,000.
Ardern said earlier the situation was "deeply distressing" and was a case where their insurance company should step up.
"Ultimately, what we hope is in these cases that insurers really step in and assist families when they have situations like this."
Richard Hartley wrote to the Government for help to bring his wife home, however, Foreign Affairs Minister Winston Peters said it wasn't possible.
He had told The New Zealand Herald it makes the family's mind "boggle as to why they don't understand that the insurance will not pay out".
"Winston said this at the end of his letter. Why they couldn't help 50/50 with us. Maybe take it out of our taxes like a term loan But hey, I am not an accountant that works for the Government. Insurance is based on risk factor; we lost," he said.
MPs offer condolences 
National Party leader Simon Bridges had said he had been contacted by concerned New Zealanders who had agreed to pay for the Medevac costs to return Abby Hartley to New Zealand once she was strong enough.
"I learned late weekend and contacted [husband] Richard Hartley to pass my condolences on to him and his family and offer any help I could. He was very gracious," Bridges said today.
"I am incredibly saddened for Richard and his family about Abby - my heart really goes out to them at this awful time."
ACT leader David Seymour, who had lobbied to bring Hartley home, said his thoughts were with the family.
"Our whole country's thoughts are with them now and I just hope that they can do their best to celebrate Abby's life," he said.
"They went away for their second honeymoon, which was supposed to be a special time and then you get this kind of complication and completely unexpectedly end up in this massive saga over when does your insurance cover you and not cover you and who should pay.
"New Zealanders raised $238,000 voluntarily which is probably the only positive story in the whole thing. It is just a tragedy."