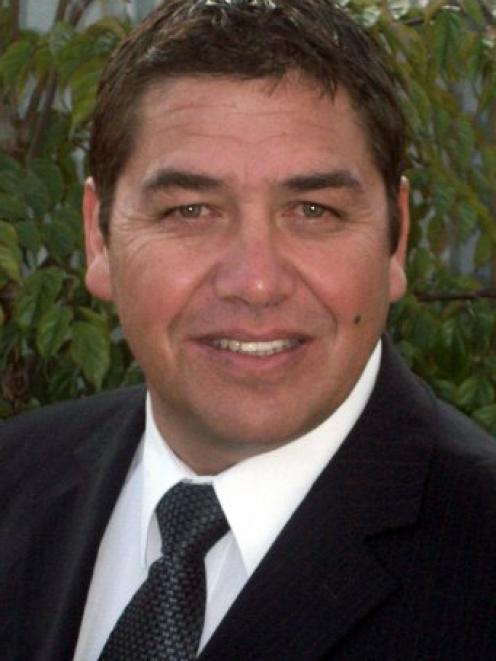 NZ First leader Winston Peters has expelled MP Brendan Horan from the NZ First caucus, saying he has no confidence in Mr Horan's ability to continue as a member of Parliament.
Mr Peters told Parliament about the decision today, saying he had seen evidence relating to allegations Mr Horan had misappropriated money from his late mother and that needed to be treated seriously. Mr Peters said he had conducted as thorough an investigation as possible into those allegations.
"I requested from the original complainant and those associated with him evidence to support their allegations," he told Parliament.
"I also instructed Mr Horan to give every opportunity to resolve this family matter so that I could be assured those allegations were without foundation.
"Until a few days ago, we had not been furnished with any evidentiary material from any of the parties in this dispute. However substantive material has now come into my possession, some as recent as 2.15pm this afternoon.
"The information we have received leaves me in a position where I have no confidence in Mr Horan's ability to continue as a member of Parliament, and he will be expelled from the NZ First caucus forthwith.
He said it was a "bitterly regrettable situation" but NZ First had placed its decision on the public record as soon as possible.
"The nature of this inquiry means I am unable to make any further comment outside of Parliament."
He earlier put Mr Horan on leave and told him to try to clear up allegations about money going missing from his late mother's bank accounts.
Earlier today, Mr Horan's lawyers issued a statement on his behalf, saying he rejected any suggestion he had misappropriated money and was confident a full investigation would exonerate him.
The suspension does not mean Mr Horan has to leave Parliament. He can stay on as an independent MP. Mr Peters said he believed Mr Horan was honour bound to leave Parliament altogether.
The statement from Mr Horan's lawyer Paul Mabey, QC, today said various issues had arisen concerning the administration of his mother's estate as a result of her death.
"Those matters are private and personal to the family. Unfortunately some persons, for their own reasons, have chosen to make them public.
"Mr Horan has been the subject of unwarranted and unfair publicity which has implied that he is dishonest and has stolen from his mother. There can be no other interpretation of that publicity,'' the statement said.
"Mr Horan completely denied any suggestion that he has stolen from his mother or misappropriated her money or assets. He regrets that a private and personal family matter has been made public and his only wish is that the issues concerning his mother's estate are resolved quickly and properly. He invites any investigation into his mother's affairs and is confident that any proper investigation will exonerate him entirely.''
Mr Peters told reporters after his statement to the House he was bitterly disappointed at how things had turned out.
"You bust your gut. You make some serious sacrifices and so do hundreds and thousands of others and it's always a bitterly disappointing moment."
"But we have got a responsibility to the public of this country, to Parliament and to the party itself.
"My party will be relieved that we have done our duty."
Mr Peters said that the caucus had been briefed on his findings but it would meet later today to expel Mr Horan. His expulsion from the party would be automatic.
He would not discuss the details of the information he had or why he had come to his decision.
Asked if he believed it was enough to warrant a criminal investigation he said he would not comment.
He said he had used parliamentary privilege to make his statement because "I am not going to be subject to people spraying defamation writs that cost you a fortune no matter how correct you might be or not and that is used to muzzle people. I did not wish to expose myself to that."
He said issues of whether Mr Horan had a mandate to continue in Parliament, seeing as he had come in on the list, should be addressed to Mr Horan.
But he alluded to a bill passed by Parliament in the wake of party-hopping in the period from 1994 to 1999. It forced MPs who had been expelled from their parties to leave Parliament but it had a sunset clause and is no longer in effect.
"We supported the waka-hopping bill and we didn't ever support that it had a sunset clause," he said.
"We supported it then and we still support it."
Mr Peters agreed he had been put in the position of judge over Mr Horan "because that's position I'm in and I have got to take it deadly seriously as you all did in the last few weeks."
"I did and when I got the information I treated it seriously."
Prime Minister John Key, when asked if Mr Horan had lost his mandate to continue as an MP, said Mr Peters had made his announcement under parliamentary privilege and it would be foolish of him to comment.
- By  Claire Trevett of the NZ Herald