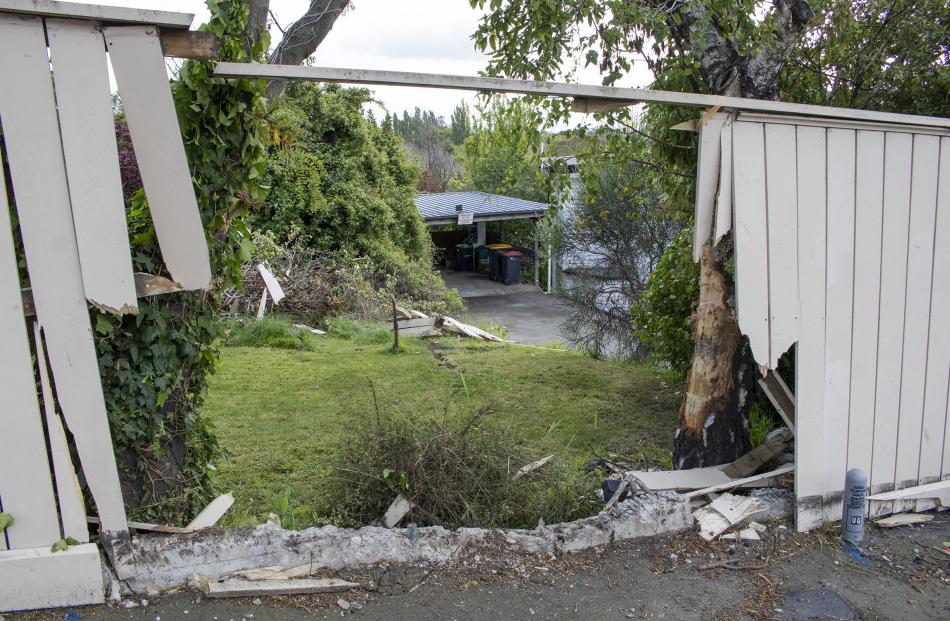 A notorious bend on the Port Hills continues to be a trap for motorists.
On Sunday, a vehicle crashed through a fence and overturned on a 25km/h bend on Dyers Pass Rd, Cashmere, injuring five people.
People who live on the stretch of road close to Colombo St said they were used to crashes happening there quite regularly.
But one said this time there was no warning before the crash occurred about 4.15pm.
"I was inside my house when all I heard was a big whump and then quiet, I didn't hear the usual screech of skidding tires," he said.
"I went outside but there was already a crowd of people helping out so I stood back not wanting to get in the way of the emergency services."
He said the fence damaged in the crash had only been repaired about a year or so ago following another incident.
"Cars have crashed here many times," he said.
"On any weekend it's hoon city with cars racing up and down Dyers Pass Rd all hours of the day."
Christchurch City Council's tech services and design team was on site when The Star visited Dyers Pass Rd. A member of the team confirmed they were looking at what repairs needed to be done to the damaged guard rail and its foundations.
Spreydon-Cashmere Community Board member Keir Leslie said he visited the site on Tuesday and met with city council staff. He was concerned about the nature of this crash.
"We are all awaiting the accident report, which staff will then analyse and make recommendations about what is needed to be repaired or changed to make the corner safer for residents and road users, we are keen to make it as safe as possible and soon as possible," Leslie said.