Prime Minister Jacinda Ardern has given birth to her daughter.
The baby girl was born at 4:45pm, the Prime Minister announced on social media.
"I'm sure we're going through all of the emotions new parents go through, but at the same time feeling so grateful for all the kindness and best wishes from so many people. Thank you," Jacinda Ardern said.
Ardern's partner Clarke Gayford posted on Twitter saying "So happy to announce our little girl has finally arrived! Everyone healthy and happy. 7.3lb, 4.45pm.
"Huge thanks to all involved, what a team."
Both mum and the baby are doing well.
The Prime Minister's office will announce later when the family is due to leave hospital.
The delivery of Ardern's first child comes after the Prime Minister's Office confirmed at 6am this morning Ardern had arrived at Auckland City Hospital, with her partner Clarke Gayford, to have her baby daughter.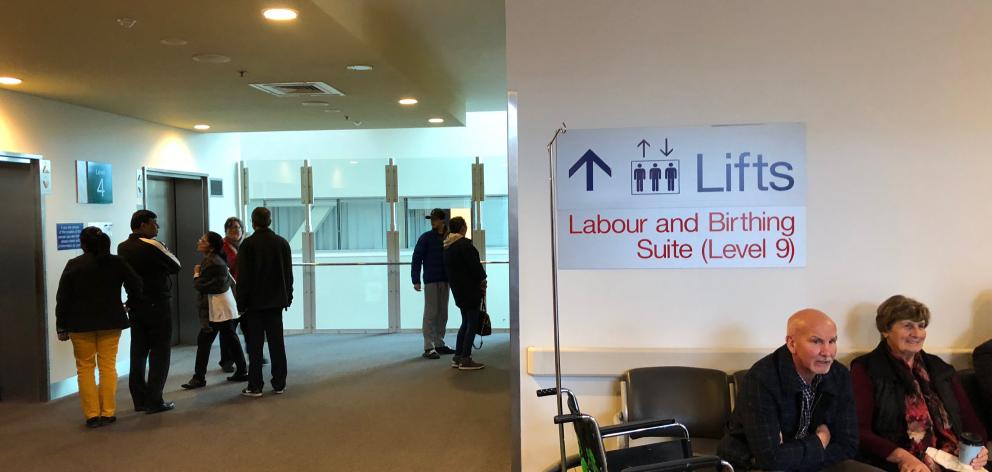 The child's birth is significant; given she is the first child born to a female New Zealand Prime Minister, in power, in our country's history.
The Prime Minister's Office has confirmed earlier today Ardern (37) had arrived at Auckland City Hospital, with her partner Clarke Gayford, where she had her daughter.
Deputy Prime Minister Winston Peters is now Acting Prime Minister.
There will be no further formal announcements from the Prime Minister's office until the couple announce the birth.
The birth will be significant; given he or she is the first child born to a female New Zealand Prime Minister, in power, in our country's history.
Although this is a first for New Zealand, Ardern is not the first woman in power in recent times to give birth while running a country.
Former Pakistan PM Benazir Bhutto gave birth to daughter Bakhtawar on January 25, 1990, while she was in office. Bhutto also had an older daughter two years earlier just a few weeks before she took office in December 1988.
The Queen was also very much on the throne when she gave birth to sons Prince Andrew and Prince Edward after her coronation in 1952.
Her other children, Prince Charles and Princess Anne, were almost 4 and 2, respectively, at the time.
Before her, the Queen's great-great-grandmother, Queen Victoria, gave birth to nine children during her reign in the 1800s.
In mid-January, Ardern shocked the country when she announced, via social media, that she was expecting.
"We thought 2017 was a big year. This year, we'll join the many parents who wear two hats. I'll be PM & a mum while Clarke will 'first man of fishing' & stay-at-home dad," the couple announced.
"There will be lots of questions (I can assure you we have a plan all ready to go) but for now bring on 2018.''
She accompanied the message - on Facebook, Twitter and Instagram - with a photo of two large fish hooks and a smaller one within one of them; signifying the growing family while also paying tribute to TV presenter Gayford's love of fishing.
It was also a nice touch given the significance of the hook in Maori culture.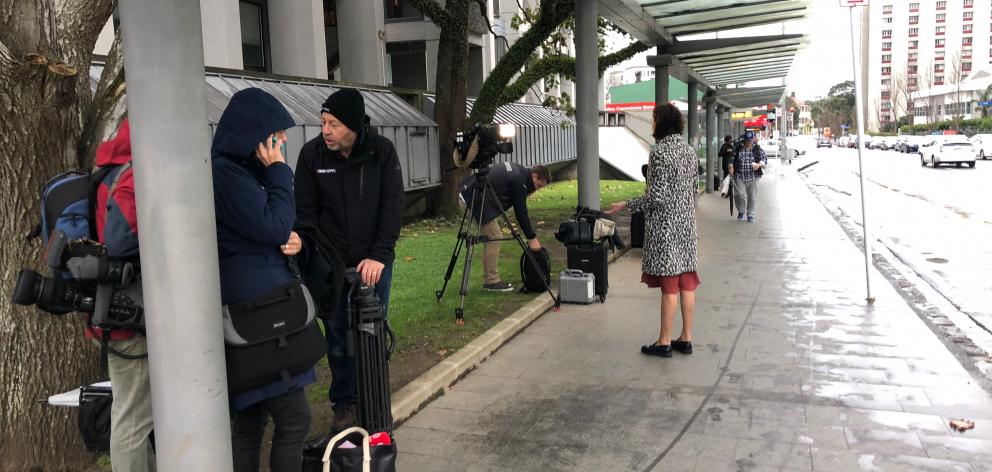 It was later revealed she planned to take six weeks off after the birth - of which a due date of June 17 was given.
There was great support from the New Zealand public, political colleagues and from fans around the world.
Australian Prime Minister Malcolm Turnbull was one of the first international leaders to tweet about the news.
"Congratulations Jacinda Ardern on your wonderful news today. When we spoke this morning you sounded more excited than you did when you won the election!"
Former New Zealand prime ministers also came out in support, with both Jenny Shipley and Helen Clark offering congratulatory messages.
Some eagle-eyed Kiwis were quick to point out that now meant Clark was very much the real "aunty Helen".
Ardern has been well received at public events during her pregnancy and has travelled and appeared at many engagements over the past few months.
Her trip to Waitangi, in the lead-up to Waitangi Day, was widely regarded as one of the best appearances of any New Zealand leader in history.
She became the first female prime minister to speak at the upper marae and many remembered her walking around in barefoot and helping to serve the public a hearty breakfast alongside her Labour Party colleagues.
She toured the Pacific this year and later Europe, where she and Gayford met the Queen.
Ardern appeared in US Vogue in February, in which she was referred to as the "Anti-Trump".
She spoke about her pregnancy in that article and also appeared on 60 Minutes Australia in an episode dubbed "The Kiwi That Soared".