Legislation to ban foreigners from buying existing homes will be introduced tomorrow - although some non-residents and citizens will be allowed to buy land.
Housing Minister Phil Twyford and Land Information Minister Eugenie Sage announced the timetable today, saying the ban would be in effect early next year.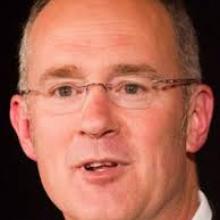 "Purchases of homes by offshore speculators push first home buyers and families out of the housing market," Twyford said.
The housing market was cooling, he said, but "when the cycle turns" the ban on foreigners buying homes would help address prices.
The legislation would allow a resident visa holder to buy residential land, under new Overseas Investment Act screening rules.
Sage said the OIO would assess the benefit to New Zealand and the commitment of the person applying to reside in New Zealand long-term.
The form of benefit would be whether there was an increase in housing supply, Sage said.
"It will mean, for practical purposes, that foreign buyers will not be able to buy residential property unless they are either increasing the number of residences and then selling them or converting the land to another use. They will need to be able to show that this will have wider benefits to the country.
"New Zealand and Australian citizens will be exempt from the regime."
People on temporary visas will not be able to buy residential land.
In October, Prime Minister Jacinda Ardern said changes would be made to the Overseas Investment Act to classify residential housing as sensitive.
That would stop non-residents or non-citizens from buying existing residential housing.
There will be two exemptions for resident visa holders. The first is for those that can demonstrate a purchase will increase housing supply.
The second is for those who can demonstrate they intend to live in New Zealand long-term. If people in that category subsequently left the country, they would need to sell the property.
Sage said about 37,000 people could be in that category, but she would need to check numbers.
Resident visa types include skilled migrants, residence from work, investors, entrepreneurs, parent, refugee, dependent child and Pacific Access.
Sage said the legislation would go through a "truncated select committee process".
Overseas buyers will be able to buy apartments off the plan, but they will not be able to live in it - they would need to sell it on.
Sage and Twyford were unable to say how long such investors would be able to keep those properties before they had to sell.
- By Nicholas Jones