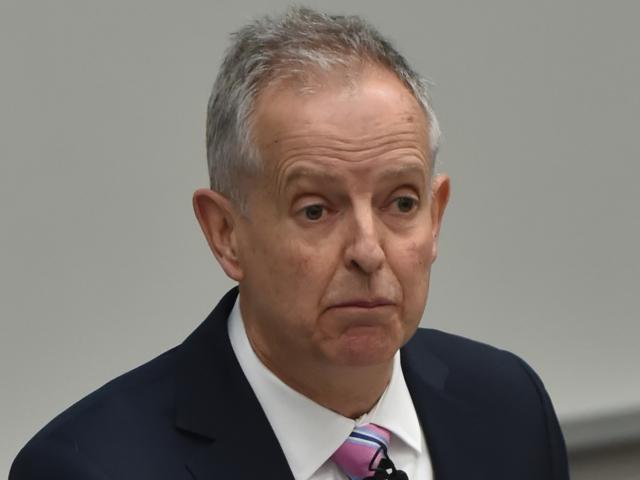 Some 50,000 children have been helped out of poverty in the past year - a figure that has been applauded, but comes with caution against complacency.
A new report out today shows growth in child poverty has stalled and the numbers are improving in key areas, although thousands continue to face hardship.
The Child Poverty Monitor 2017 showed there were 50,000 fewer children classed as living in poverty since the 2016 report, but more than 400,000 were still going without necessities such as good shoes, clothes, food and visits to the doctor and dentist.
The report showed 7% - 80,000 children - were in severe poverty, facing material hardship and living in a low-income household. However, this was 10,000 fewer (down 1%) than the previous year.
Meanwhile 290,000 children were living in homes where money was tight, down 5000 (1%) from the previous year.
Children's commissioner Judge Andrew Becroft said these figures were positive, but progress made under the previous government needed to be sustained.
"We have seen a small drop in the number of children living in households on low incomes, or lacking the items they need for everyday living,'' he said.
"But there are still 290,000 children in households on low incomes and up to 135,000 children lacking basic items.''
Judge Becroft said it was encouraging to see the measures the new Labour-led Government had put in place as part of its first 100 days work programme.
Prime Minister Jacinda Ardern had pledged in her election campaign to end child poverty and has created and taken the role of minister for child poverty reduction.
Ms Ardern welcomed the improvement but said thousands of children were still going without and she was prepared to be held to account for improving their lot.
"The Families Package, and my Child Poverty Reduction Bill, will have a significant impact on families who are struggling to pay for the basics for their children and will ensure the public can track our progress,'' she said.
"Details of the package will be announced next week. It's targeted at those who need support the most, and will be much more effective at lifting children out of poverty than the Opposition's plan.''
The report was funded by the J R McKenzie Trust in a joint project with the Children's Commissioner and the University of Otago New Zealand Child and Youth Epidemiology Service, which tracks progress through measures including material hardship and family income.