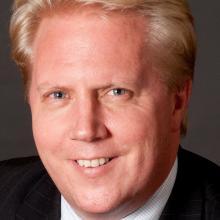 National wants a full briefing on the renegotiated Trans Pacific Partnership and is reminding the Government it does not have enough votes on its own to get the deal through Parliament.
The 11 TPP countries renegotiated the free trade agreement after the United States pulled out and it is ready to be signed in March.
National's call comes on the same day as President Donald Trump signalled he was open to the United States rejoining the renamed Comprehensive and Progressive Trans Pacific Partnership (CPTPP).
"I would do TPP if we made a much better deal than we had,'' he said yesterday.
The Labour-led Government said it made significant gains on the original agreement but National was sceptical.
Trade spokesman Todd McClay had written to Trade Minister David Parker demanding details.
"The Green Party has confirmed it will not support the amended agreement, meaning the Government does not have the votes necessary to progress the deal without National's support,'' he said yesterday.
While it is unthinkable National would block the agreement because of details, Mr McClay is using the situation to force Labour into a bipartisan position.
He doubted the changes Mr Parker negotiated were as significant as the Government claimed.
"Many seem exaggerated,'' he said.
"For instance, the Pharmac model has always been protected, an identical Treaty of Waitangi clause is in the original TPP, the government has always had the right to regulate and tariff reductions remain as National negotiated them.''
The Government's main achievement was that it had found a way to ban foreigners from buying homes without compromising the TPP.